Retractable garage door screens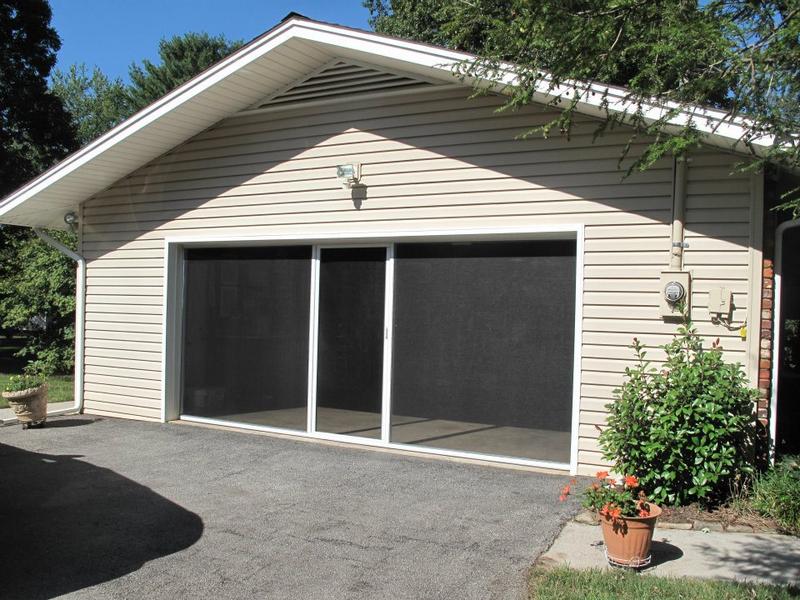 will give daylight and natural air access however keep the bugs out. Change your carport, deck, gallery, or office into a concealed, private, bug-free climate with a dash of a button. Retractable garage door screens are an adaptable screen entryway that withdraws and moves up into a lodging joined to the edge of your door frame. Retractable garage door screens work in a similar style, however it normally withdraws upward rather than evenly.
Let us look at the advantages of using retractable garage door screens:
The Screen Is Secured
Since your screen garage withdraws into your door jamb, it isn't just out of your eye line; however, it is additionally shielded from the components. UV beams, soil, wind, hail, and try and snow can put a ton of mileage on screens and leave you with a screen that is loosened up and torn.
Low Maintenance
Not supplanting your screen eliminates time that you should spend pondering and keeping up with your screens. Additionally, in the event that you will generally take your screens off before the colder time of year weather conditions comes when you have retractable screens, you will have one less screen to bring down.
Adaptability
Ultimately and maybe most significant is the way that retractable screen entryways give flexibility. Most sliding entryways can not enough serve French entryways or other modern openings. With retractable screens, you have choices since they are retrofitted to the opening.
Complete Overhead Door private garage door screens are quick and arrived in a full exhibit of drive frameworks from LiftMaster and Genie, from rough drive train frameworks to calm belt drives, to space-saving private jackshaft drives, we can introduce a garage door screens to fit any private need. You can contact us if you reside around Dallas, Fort Worth, McKinney, Plano, Richardson, and Rowlett