24-Hour Emergency Garage Door Repair for Rowlett, Dallas, Fort Worth, Garland, Plano, TX, and Surrounding Area Homes
Need Emergency Garage Door Service?
Emergencies rarely happen when you are fully prepared for them. If that were the case, they wouldn't be emergencies, they would be another issue that you could handle quickly and easily in Rowlett, Dallas, Fort Worth, Garland, Plano, and the surrounding areas.
Emergency garage door repair is just such a case, and when it happens to you make the call to Complete Overhead Door. We will answer the call for your need with an $85 flat fee for residential emergency garage door repair.
Get your situation handled professionally and quickly with a call to our team.
817-482-1957 (Fort Worth Area)
972-412-6069 (Dallas Metroplex Area)
TESTIMONIALS
"I thought needing a garage door opener ASAP was going to be quite a challenge. After talking with Gus on the phone about the type of garage door opener I was looking for was able ...

"Bruce did a fatanstic job"

"We first used "complete overhead door" regarding a garage door problem we had a few months back. we were very impressed with the integrity and work "Joel" performed. The other day, our garage opener unit ...

"Bruce gave very good service. I am very happy with Complete Overhead."

"Bruce was a trooper thru the whole thing and He didn't stop till he fixed the issue they were having"

I'm very happy with bruce. You have a good man working for you. Anytime I get good service I like to pass it on to Complete Overhea. I will call you regarding my family's properties!

"The technician was a nice gentleman, I used to use overhead door now I've swapped to Complete. They were nothing like you and Tech had lot of experience. I will continue to use complete and ...

"Complete Overhead Door recently did an excellent job on a tune up on my garage door and opener. It was my first time to try their services, and I would definitely use them again! I ...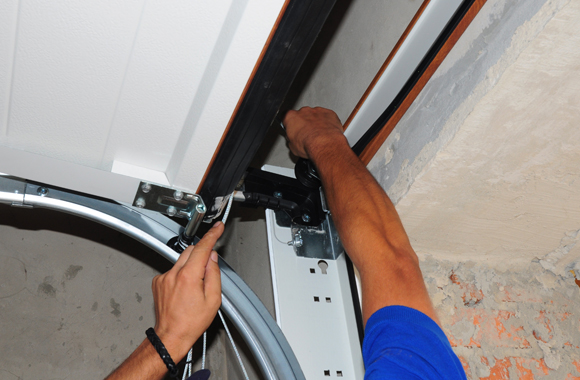 24-Hour Emergency Garage Door Repair
Our mission at Complete Overhead Door is to provide quality service as the best garage door company in the region. This extends to 24-hour emergency garage door repair and service for residential customers. While it might seem like a trivial matter to some, there are times when you need this emergency garage door repair, and if you don't you run the risk of having more damage done to your home and/or garage.
When you know a storm is coming and you don't want to get excess water in your garage, sometimes an emergency repair is required to be sure that you don't have to worry about additional damage. You may be stuck in your garage needing to get to work but the door won't or can't open. Here again, the emergency garage door repair is required so you can get out and get to work.
No hidden fees
More than 26 years after we first started our company's goals, we're proud to stand behind those words to offer you fast, reliable, professional emergency garage door repair at reasonable prices. Trust our qualified technicians for superior service.
Residential Garage Door Repairs, Garage Door Track Repairs, Garage Door Spring Repairs, and More
The need for emergency repairs can arise from a variety of different parts to your garage door system. From garage doors that have fallen off the track to broken springs and more, there is no ideal time for these issues to arise. When you face these kinds of problems, be it day or night, Complete Overhead Door can help.
The spring that helps to raise and lower the garage door can break, rendering your garage door shut until this gets replaced.
The safety cables could break and foul up the operations of the garage door. Until this gets fixed, you can't close your garage door, and you don't want to leave your building open and make it easy for people to just walk off with your personal possessions.
Regardless of what the issue is, our 24-hour emergency garage door service/repair is only a phone call away in Rowlett, Dallas, Fort Worth, Garland, Plano, and the surrounding areas. With a flat fee of only $85 for residential calls, you can't afford to not make the call. Contact Complete Overhead Door whenever you have a garage door emergency and we'll be there to get things back on track.
Call now to request service:
817-482-1957 (Fort Worth Area)
972-412-6069 (Dallas Metroplex Area)