Garage Door Repair for Auto Dealerships and Repair Shops in Dallas, Fort Worth, Rowlett, McKinney, Allen, Plano, TX, and Surrounding Areas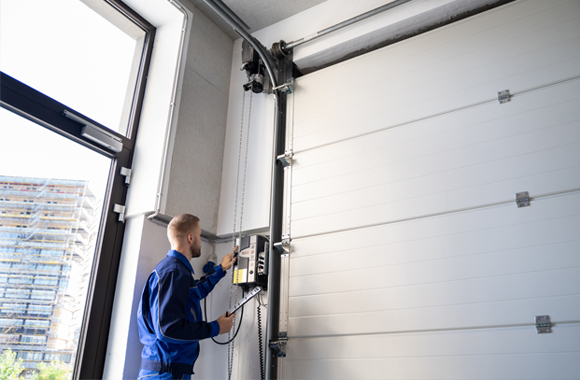 Commercial garage door repair is a service that auto repair shops and auto dealerships just don't have the time to deal with in Dallas, Fort Worth, Rowlett, McKinney, Allen Plano, and the surrounding areas. While repair shops might work on mechanical things, the fact is that with some of the garage doors that are installed, mechanics could get injured if they don't know what they are doing. Complete Overhead Door has all the tools and skills to get garage door repairs done quickly and safely while your team of automotive experts continue to do their work. Contact our team right away when you need garage door repairs.
Garage Door Spring Repair for Motorcycle, RV, Boat, and Auto Dealerships
For a relatively simple and straightforward device, a commercial garage door has a lot of different parts that can end up causing a lot of issues. Garage door spring repair for auto dealerships is one such aspect that can be problematic. The torsion springs that are often used are under tremendous pressure and need to be properly handled. With RV dealerships and others with taller doors, this can become even more challenging as they are working higher off the ground.
The rails that your commercial garage door runs along can become twisted, binding up the door and causing it to stop functioning or to cause other issues. This can put stress on the hinges, the roller wheels, and other parts of your garage door that necessitate garage door repairs. This is why we offer commercial garage door repairs and even offer regular maintenance schedules to catch problems early.
Commercial Garage Door Replacement & Installation of Roll-Up Overhead Doors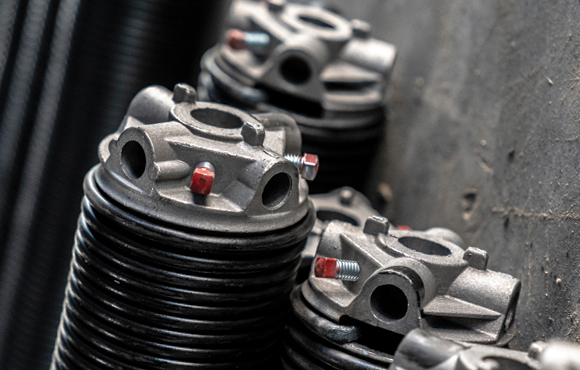 We have seen it happen many times with commercial garage doors. Someone accidentally backs into the garage door, breaking panels or worse. The damage is bad enough that it can't be repaired, you need a commercial garage door replacement. Our team has handled hundreds of commercial garage door replacements, and if you need one it might be worthwhile to look at the installation of a roll-up overhead door instead of a garage door. We can provide you with the pros and cons of each so you can make an informed choice.
We have worked with auto dealerships as well as auto repair shops, RV retailers, motorcycle retailers, repair shops, and more for their commercial garage door replacements and installations. From minor repairs and maintenance to full installations in both existing as well as new construction in Dallas, Fort Worth, Rowlett, McKinney, Allen, Plano, and the surrounding areas, our team at Complete Overhead Door is ready to handle all of your commercial garage door needs. Contact us today to learn more.