Commercial Roll Up & Overhead Garage Doors, Service, Repair & Replacement of Garage Doors in Allen, Dallas, Fort Worth, Frisco, McKinney, Plano, Rowlett, TX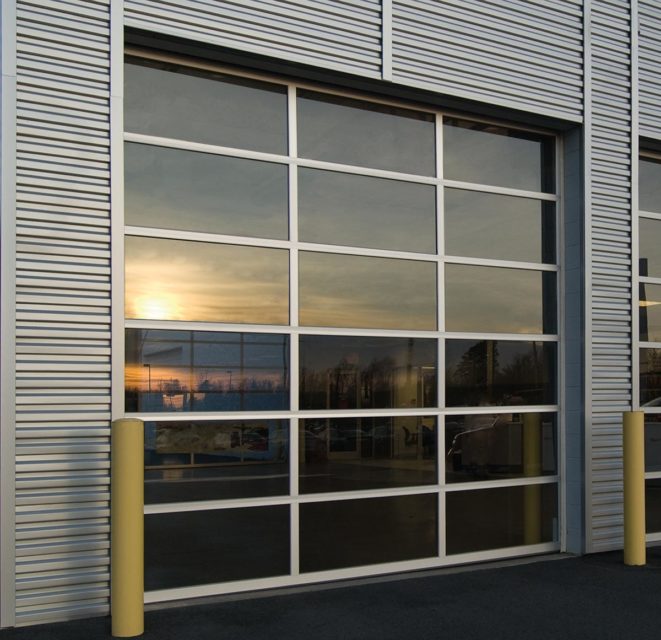 Make the most of your investment.
Complete Overhead Door boasts an entire line of commercial and industrial grade overhead doors, made from wood, steel and aluminum, and strong enough to take the tough daily wear and tear commercial garage doors are subjected to. Ranging from insulated to non-insulated, fire-rated, indoor or outdoor, sectional and non-sectional, all our doors are high quality and top-rated performers. We sell exclusively Amarr commercial and industrial overhead doors, like the Models 3550, 3500, 5536, and 5502, some of the most high-performing, sturdy, and attractive overhead doors available today.

Commercial Roll Up Doors
Some of the industries and businesses who can benefit from a commercial garage door from Complete Overhead Doors include automotive showrooms, service stations, and repair garages; car washes, storage buildings, fire and EMT houses, restaurants, and sports facilities. At Complete Overhead Door, we understand that your commercial overhead door is the lifeline to your building, which is why we sell, install, and repair high quality,
tough commercial garage doors to withstand use.
Garage Door Service
If your commercial garage door needs service and repair, call our experts to get the job done right the first time. Complete Overhead Door service and repair has the experience to handle any garage door repairs that you can imagine, from broken springs that need repair, to broken cables, to damaged panels. Complete Overhead Door is equipped to handle a wide range of commercial garage door and equipment repairs. Our staff are trained to handle every facet of commercial garage door repair from our fully-stocked trucks for your new construction, renovation, or retrofit, backed by a great Amarr product warranty. Our trained professionals are licensed and insured for your piece of mind.

Roll Up Garage Doors
Our heavy-duty, ribbed steel commercial garage doors, our full-view aluminum commercial garage doors, and our rolling steel overhead doors are all made of high quality materials and constructed to withstand wear and tear. Low maintenance and durable, our Amarr commercial overhead doors are a solid choice for your business. Whether you choose polystyrene or polyurethane core for added security and protection, choose an option featuring windows for added beauty, or a rolling steel commercial door for its versatility, we have the perfect commercial overhead door for your needs.

Garage Door Repair
We understand how important safety is in your business, which is why our doors are UL and OSHA compliant, preventing fines for non-compliance, eliminating injuries, and reducing downtime while increasing reliability. Complete Overhead Door can provide a maintenance program designed to reduce the frequency of breakdowns you might experience with high-traffic, commercial use, and increase the lifetime of your investment. Contact one of our experience professionals today for more information on an amazing commercial garage door from Complete Overhead Door.
Types of Commercial Garage Doors
Roll-up doors
Mini-storage doors
Rolling security gates
Store fronts
High speed doors
Break-away and fire doors
Truck doors