24-Hour Emergency Overhead Door Repair for Businesses in Dallas, Fort Worth, Plano, Garland, Rowlett, TX, and the Surrounding Areas
Emergency Overhead Door Repair for Businesses
These days, business doesn't stop just because it's five o'clock somewhere, and that includes the overhead doors at your business in Dallas, Fort Worth, Plano, Garland, Rowlett, and the surrounding areas.
When you need emergency overhead door repair at your business, our team at Complete Overhead Door is ready with a 24-hour emergency overhead door repair. We feature a flat fee of $139 for commercial overhead door emergencies for any business and industry, including warehouse distribution centers, auto repair shops, and more.
Call us whenever you have an emergency overhead door repair need.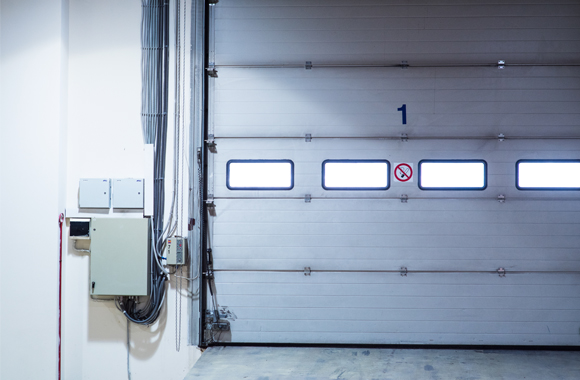 TESTIMONIALS
"I thought needing a garage door opener ASAP was going to be quite a challenge. After talking with Gus on the phone about the type of garage door opener I was looking for was able ...

"Bruce did a fatanstic job"

"We first used "complete overhead door" regarding a garage door problem we had a few months back. we were very impressed with the integrity and work "Joel" performed. The other day, our garage opener unit ...

"Bruce gave very good service. I am very happy with Complete Overhead."

"Bruce was a trooper thru the whole thing and He didn't stop till he fixed the issue they were having"

I'm very happy with bruce. You have a good man working for you. Anytime I get good service I like to pass it on to Complete Overhea. I will call you regarding my family's properties!

"The technician was a nice gentleman, I used to use overhead door now I've swapped to Complete. They were nothing like you and Tech had lot of experience. I will continue to use complete and ...

"Complete Overhead Door recently did an excellent job on a tune up on my garage door and opener. It was my first time to try their services, and I would definitely use them again! I ...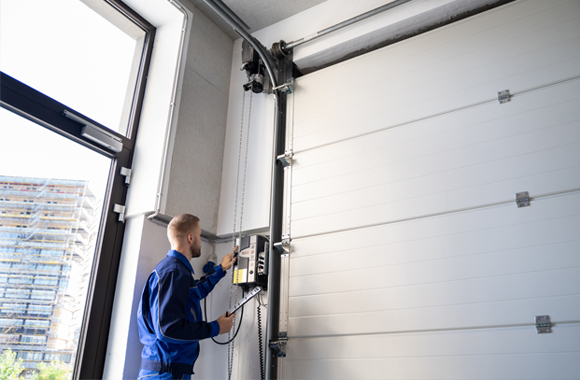 Commercial Overhead Door Repair
There are many times when commercial overhead door repair is needed. Normally this isn't a big deal, but when it happens in the middle of the night, it suddenly can become an emergency. When that happens, you need a 24-hour emergency overhead door repair company like Complete Overhead Door to come and fix the problem right away.
It doesn't matter what the situation is, we can help. You may have an overhead door track issue that prevents a door from going up or down. Torsion springs can break and they can be dangerous until they are replaced. Broken hinges, panel replacements, cable replacements, track repairs, and more can all prevent business from happening, and this can cost a business thousands of dollars until it is corrected.
No hidden fees
More than 26 years after we first started our company's goals, we're proud to stand behind those words to offer you fast, reliable, professional emergency overhead door repair at reasonable prices. Trust our qualified technicians for superior service.
24/7 Emergency Repair Services for All Industries
It doesn't matter what type of industry you are in when it happens, you just know that 24-hour emergency overhead door repair is the answer you need. Aircraft hangars, fire departments, hospitals, and many other organizations can be severely impacted until things are corrected. In some cases, other lives are at stake when they may not have the additional time to wait until a more convenient time.
Our $139 flat fee for commercial customers in Dallas, Fort Worth, Plano, Garland, Rowlett, and the surrounding areas makes it a no-brainer to make the call to Complete Overhead Door for your emergency overhead door repair needs. We're an industry leader with a proven track record, no matter the time of day or night. We will be there when you need us, so contact us 24/7 when you can't wait to get your overhead door repaired.
Call now to request service:
817-482-1957 (Fort Worth Area)
972-412-6069 (Dallas Metroplex Area)