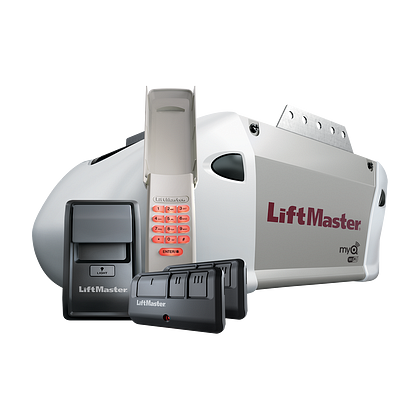 8365W-267
½ HP AC Chain Drive Wi-Fi Garage Door Opener
Built-in Wi-Fi® allows for smartphone control with the myQ® app.
Industrial-strength chain drive.
Includes extra remote and keyless entry system.
Works with Amazon Key: Enables convenient and secure In-Garage Delivery.
myQ Diagnostics in the myQ app provides real-time insights for your garage door via the Health Report. Receive alerts and error codes in the app if an issue arises and connect with a professional for services if needed.
Smart Garage Door Opener
Every year, many residents and business owners hunt for great deals on LiftMaster 8365W-267 garage door openers in Rowlett, Dallas, and Fort Worth, TX. Our sales team at Complete Overhead Door, Inc., is the first one they call as we are the number one dealer of LiftMaster with Smart functionalities.
If you want garage doors that can push notifications to your mobile devices, come packed with keyless entry features, and are equipped with remote control coverage of up to 200 feet, models from LiftMaster like the 8365W-267 are right up your alley.
The digital revolution is mobilizing nearly every area of the American home. From learning thermostats to doorbell cameras with automatic face recognition, wireless technologies are taking over residential amenities piece by piece. With the LiftMaster 8365W-267, you can bring your garage entrance into the 21st century.
It wasn't too long ago that you had to pay an arm and a leg to get an automated garage door from a reputable product line like Chamberlain LiftMaster. Today, you can get a top-of-the-line model with Wi-Fi connectivity and other wireless features for an affordable price. The LiftMaster 8365W-267 is one of the most highly-rated products in the Chamberlain roster, and it's easy to see why.
Our clients love its tried-and-tested industrial-strength chain drive that has been responsible for keeping vehicle entryways safe and well-organized since the mid-80s. The 8365W-267 is a 0.5 horsepower garage door opener with enough strength to lift garage doors that span two full-sized vehicles thousands of times with no issue, fulfilling every UL 325 equipment safety requirement. Unlike other models in its price range that you have to put somewhere out of sight, the 8365W-267 has a sense of style and will complement any property.
The unit arrives with two hundred-watt lights that are time-delay adjustable out of the box. Its Alert-2-Close Warning System fires infrared beams all over your garage to detect if an obstruction is under the garage doors when opening and closing. The warning system emits visual and auditory warnings to let kids, pets, and guests in the garage know that the doors are closing and they should stand a few feet away.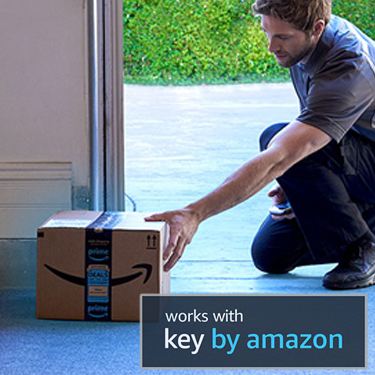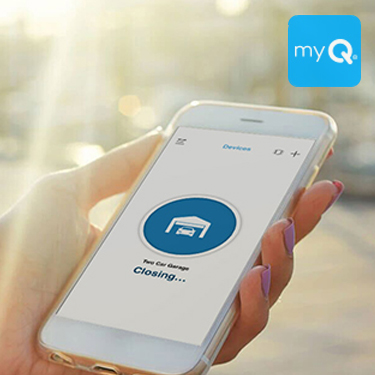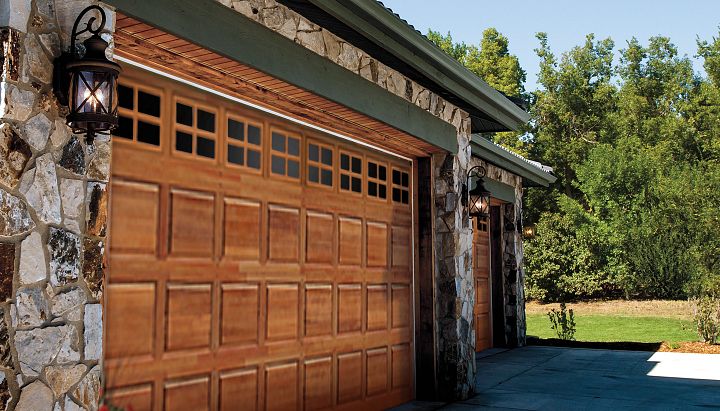 A Local LiftMaster Dealer for Residential Garage Door Openers
Enjoy the benefits of Chamberlain proprietary technologies like the Security+ 2.0 suite, Patented PosiLock system, and MyQ connectivity by getting the LiftMaster 8365W-267 today. Contact the Complete Overhead Door sales team for the best deals on LiftMaster garage door openers.
We serve Rowlett, Dallas, Fort Worth, TX, and surrounding areas.