Dock Levelers in Plano, Fort Worth, Dallas, Richardson, McKinney, TX, and Surrounding Areas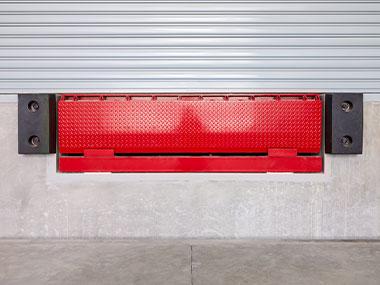 Dock Levelers are an essential part of any loading dock to create a bridge between the docks and the delivery trucks. A dock leveler must make a lever surface to load and unload all types of truck height. And a dock leveler will have to adjust accordingly as the truck height will change due to load differences during loading and unloading.
At Complete Overhead Door, we carry all of the products a commercial warehouse and depot needs, including several types of dock levelers to fit your exact dock type and needs. Of course, if you have heavy materials coming in and out of your location or heavy traffic, you'll want the highest quality, heavy-duty dock levelers available And the way you take material off the trucks, such as will pallet lifts or a forklift, will need to be considered, as well as the weight of your typical loads.
Dock Pit Levelers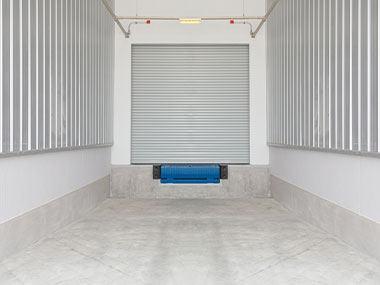 Dock Pit Levelers are built into the concrete at the dock door. Pit levelers come in three standard types:
Mechanical
The most common and the usually the least expensive. A mechanical spring raises the leveler to the desired height, and no power connection is needed. Mechanical dock levelers are raised by a pull chain. Then the employee uses the chain to lower the deck to the desire location, either the truck bed or the stored position. Although initially, the least expensive, mechanical pit levelers can be expensive to service.
Air Pit Leveler
Also called an airbag loading dock leveler, these are operated by a pneumatic bag system to raise and lower the pit leveler. An air pit leveler requires a power source, usually 110v. Although more expensive than mechanical pit levelers, air pit levelers may have reduced service and maintenance costs. Some locations find this type of pit leveler the right fit as the price is between the mechanical and hydraulic pit levelers. An air pit leveler also eliminates manual operation and doesn't use hydraulic fluid. The bag area covers a larger space than the other two types of dock levelers, which may work better in some situations.
Hydraulic Pit Leveler
Operated by hydraulic power. The most versatile and available in many different configurations. Requires power and, depending on the model, can be from 110V to 575V three-phase. Even though a hydraulic pit leveler has more versatility and high initial cost, these levelers have lower service and maintenance costs. Hydraulic pit levelers are favored at locations with heavy traffic. There is less physical strain on dock employees, and they can handle heavier load weights. Where time and functionality are essential, the hydraulic pit levelers are the choice of many distribution centers.
When your location finds itself in a new or replacement pit leveler in the Dallas/Fort Worth area, call Complete Overhead Door, and we'll come right out with all the options you need to make an educated decision.