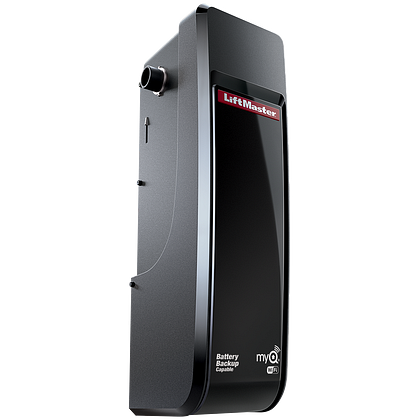 8900W
Light-Duty Commercial Door Operator for Sectional Doors
Wallmount with smaller, lighter sectional doors with light-duty cycle requirements.
Rated Duty Cycle: Maximum 10 cycles per hour; Fewer than 25 cycles per day.
Wall mount on small sectional doors.
Easily connect the operator to the facility's network with built-in Wi-Fi®.
Commercial Overhead Door Opener
At Complete Overhead Door, we are committed to providing you with high-quality products that promise to satisfy your needs. One such product is the LiftMaster 8900W (Light Duty Jackshaft) that we install on commercial garage doors in Rowlett, Dallas, Fort Worth, TX, and surrounding areas.
Ideal for use on light-duty, vertical, high-lift, commercial standard doors with torsion assemblies, the LiftMaster 8900W (Light Duty Jackshaft) features a compact design that is perfect for a cathedral, limited height, or obstructed ceiling installations. It allows for simple, wall-mount installation and attaches to your door's torsion bar.
The 8900W also features a heavy-duty 12 volts DC motor and comes with Quick-Connect terminals that enable faster wire installations. The best part about this LiftMaster model is the patented absolute positioning technology it utilizes. This technology allows the electronic limits to be precise even after a power failure.
Additional innovative features include:
myQ Smart Facility Access: This feature is a cloud-based software that offers real-time data and analytics, providing your commercial facility with optimal monitoring and control capabilities.
Real-Time Alerts: Real-time notifications allow you to maintain up-to-date control of your facility's access points, helping you improve productivity and efficiency while reducing expenses.
Commercial Safety Sensors: The LiftMaster 8900W (Light Duty Jackshaft) has safety accessories and sensors that will stop the door from closing on obstructions. It also features Security +2.0 technology that allows you to grant access to registered devices only.
Enjoy the many benefits the LiftMaster 8900W promises to offer. With this commercial door opener, you can analyze your facility's load, turn, and dwell time, obtaining data that provides insight and allows you to make data-driven decisions.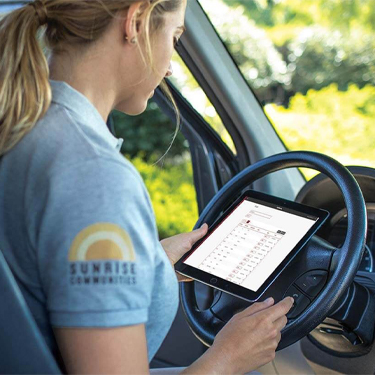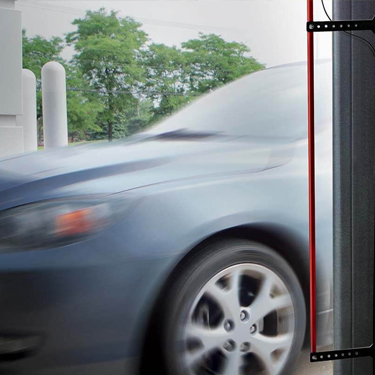 Local LiftMaster Dealer for the LiftMaster 8900W
The key to enjoying the numerous features of the LiftMaster 8900W is to work with a local dealer like us at Complete Overhead Door that can provide you with professional installations.
With over a quarter-century of experience, our team at Complete Overhead Door promises to offer unmatched service, providing commercial facilities with professional installations and repairs of door openers. Managing your commercial property is never an easy job. However, with the products we offer, you can capitalize on innovative technology and make your work a lot more efficient.
Want to learn more about the LiftMaster 8900W (Light Duty Jackshaft) and the features it can offer? Contact Complete Overhead Door for quality commercial garage doors in Rowlett, Dallas, Fort Worth, TX, and surrounding areas.