Residential Garage Door Installation FAQ
When it's time to replace your garage door, get some insights from experts!
Here's what you need to know about garage door installation.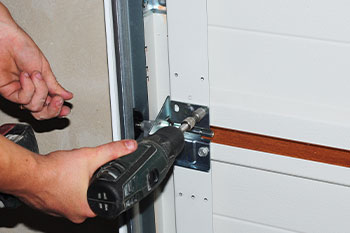 Often used as a primary entrance, residential garage doors are the largest doors leading into the home and can have a large impact on your curb appeal. With many styles, sizes, and details to choose from, having some tips from garage door installation experts in Fort Worth, Rowlett, Dallas, TX, and the surrounding areas can help make your decision process easier.
Here you will find answers to some common questions, but you can always contact Complete Overhead Door with your questions. We are here to help!
Can I install my garage door myself?
This is not recommended as the components used can be heavy, awkward, and in some cases dangerous if you aren't familiar with them. In addition to those issues, many garage door manufacturers will not honor the warranty that comes with the garage door if it is not professionally installed. Save yourself the frustration and let the professionals install your new garage door.
How long does it take a professional to install a garage door?
As with many things in life, the answer will depend on many factors. When the same size door is being installed, and if the existing tracks, structure, and other items are still serviceable with the new door, it could be as quickly as 3-4 hours. If new tracks, brackets, wiring, and other items must be replaced, this can add time to the installation to bring the total time up to 6-8 hours. Of course, this doesn't take into account any weather issues that might be present, if the door is larger in size versus a smaller door, and a host of other factors.
How do I find the best garage door installation company?
You will first want to look at the reputation of the garage door installation company. How many years have they been in business? The longer the better, as they don't stay in business if they aren't serving their customers. What else is jammed in the installation quote? Complete Overhead Door doesn't charge for the trip to and from your location and doesn't have any hidden fees. They also have an AMAZING 5-star rating out of over 870 reviews on Google and they offer many testimonials on their website from all kinds of families.
What are the most common garage door style types?
Traditional garage doors: These traditional style doors are perfect for homeowners that want a clean and classic look. Traditional garage doors typically use raised rectangular panels which can vary in height and width and be customized with window inserts.
Carriage house garage doors: These garage doors are designed to mimic the 19th century carriage doors that were used on carriage houses (small houses with wide swinging doors, typically constructed out of wood, that allowed room for both a horse and carriage to enter). The modern version of carriage style garage doors offers the look of authentic carriage house doors with the convenience of a steel sectional overhead door.
Modern garage doors: Featuring sleek lines and simplicity, modern garage doors are a great match for contemporary-style homes. Many modern-style garage doors feature larger windows in a variety of glass colors and opacity levels. These doors offer an updated look to any home and are a great feature piece for homeowners wanting to make a statement.
Garage Door Installation Services
When you are needing garage doors installed at your home in Fort Worth, Rowlett, Dallas, TX, or the greater DFW area, don't just settle for any garage door installation company, you want the best.
Contact Complete Overhead Door today to get started on adding garage doors that are statement pieces and learn why they have so many satisfied customers.