Garage Door Opener, and Overhead Door Roll Up Repair in Flower Mound, TX and all Surrounding Areas for Garage Door Service and Installation
Your search has come to a successful conclusion if you have been looking for an overhead door roll up repair in Flower Mound, Texas. If you like to support local companies that have deep roots in the community, you will feel comfortable working with us. We have built a reputation as the leading resource for garage door work in this area over a period of a quarter of a century and counting, and we are not slowing down anytime soon.
Since we are a family-owned and operated overhead door roll up repair company, we look at our customers as our neighbors. This is something that you will definitely recognize when you connect with us, and you don't have to accept our word for it. If you take a moment to read the testimonials that people were kind enough to share with us, you will gain an understanding of the way that we approach our interactions with our customers.
Our technicians in the field have a lot of experience providing overhead door roll up repairs for all different types of Flower Mound, Texas commercial structures. We respond very rapidly to emergency situations, and though the quality of our work is impeccable, we know that our customers don't have unlimited budgets. As a response, we go the extra mile to provide very competitive pricing that will pleasantly surprise you when you get a quote.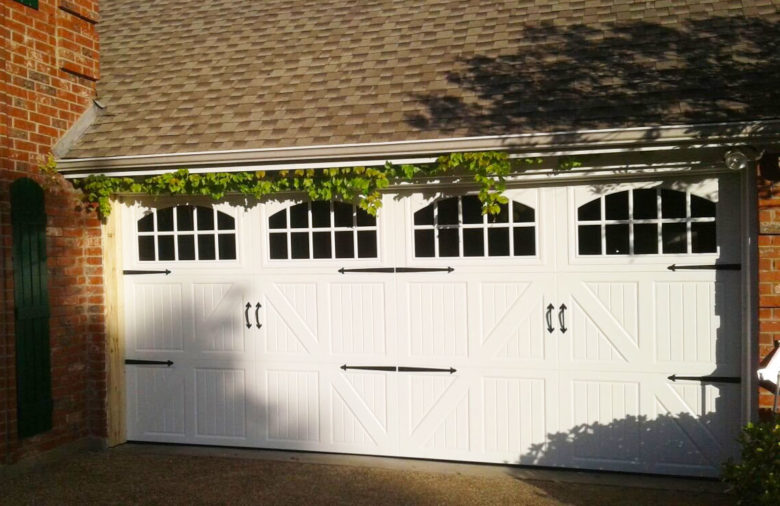 Garage Door Opener Repairs in Flower Mound, Texas
Members of the business community can rely on us for commercial overhead door roll up repairs, but we are not confined to this sector. Whenever you need a garage door opener repair resource as a local homeowner, we will be ready, willing, and able to assist you.
There are a lot of different brands out there, and we know how to work on all of them. If you need a Genie repair, an Overhead repair, a Craftsman repair, a Chamberlain repair, or a Liftmaster Repair, look no further than Complete Overhead Door.
We Are Here to Help!
If you are in Town Center, Quail Run, the Remington Park Drive/Forest Hills Drive section, the Chinaberry Drive/Crepe Myrtle Drive area or any other part of Flower Mound, Texas a garage door opener repair resource will always be just a phone call away. You can get in touch with one of our friendly, knowledgeable team members at 817-482-1957, and our alternate number is 972-412-6069. We can also be reached electronically through the contact page on this website.