Rolling Steel Doors in McKinney, Plano, Richardson, Fort Worth, Dallas, TX, and Surrounding Areas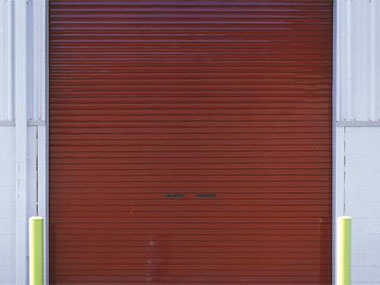 Rolling steel doors can be specific to a building, use, location, and more. Whatever the type is, we understand the main goal – to protect what is inside. So with this goal in mind, we work with clients to design the rolling steel doors that fit their application perfectly. Complete Overhead Door is your source in the Dallas-Fort Worth area for top rolling steel doors with the high-quality manufacturers we represent.
Cornell Cookson
Southwest Rolling Steel
Wayne Dalton
Rolling Steel Doors Designed for Your Business
We work with designers to match the rolling steel doors to your needs and your exact specification. Each type of rolling steel door has its benefits and features so we will match the exact one you need. We never try to sell you a door you don't need. There isn't any reason to do so.
Here are some of the different types of rolling steel doors:
Insulated Rolling Steel Doors
These doors are designed to keep an environmental separation between the two sides. A side benefit of insulated rolling steel doors is that they also provide noise reduction. One type of insulated rolling steel door we represent is the Cornell Thermiser® Max Insulated Rolling Door. The Thermiser® Max is rated as the most energy-efficient rolling door to minimize air infiltration and thermal transference.
High-Performance Rolling Steel Doors
High-performance rolling steel doors offer the utmost in speed, reliability, security, space, and more. These doors are for the business that needs fast and dependable loading dock doors, a parking garage with high traffic, and more. When you decide to go with high-performance rolling steel doors, you can choose among several different features such as 1,000,000 cycle life, LCD screen display, 180 colors, remote control, and more.
Fire Rolling Steel Doors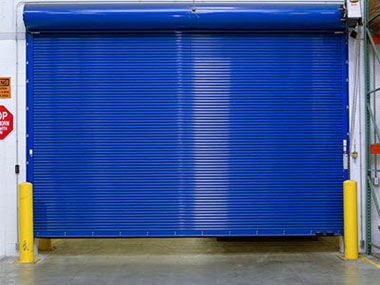 Fire rolling steel doors are designed to meet and exceed fire codes, durability, and safety. From a business owner standpoint, fire rolling steel doors provide security, asset preservation, and reduced liability. Fire rolling steel doors must be engineered for the specific location to ensure proper sealing from smoke and flame. Extra benefits include security, noise reduction, and more. Engineering for fire, rolling steel doors can include thermal or electronic triggering.
Ratings are given in 20-minute increments:
45-minute fire ratings
One-hour fire ratings
1.5-hour fire ratings
Three-hour fire ratings
Grill Rolling Steel Doors
Often used where there is 24-hour security but still want to block unauthorized access. These can be used in retail, commercial, and industrial applications. Think airports, vending machines, retail in malls, food counters, and more. Grill rolling steel doors can also be used as additional protection at entries to high-value inventory.
Specialty Rolling Steel Doors
there several specialty rolling steel doors that Complete Overhead Door can design, engineer, and install in the Dallas-Fort Worth area. These include:
Riot protection
Saferoom
Heavy-duty
Home security
School security
Economical and fast installation sheet doors
No matter your rolling steel door's use and goal, contact Complete Overhead Door to get started on your customized design. You have several different features and designs to choose from, and our experienced and knowledgeable sales staff will get you started on the way to the rolling steel door you need.