Residential Garage Door Common Problems FAQ
Are you noticing signs of wear and tear on your garage door?
Here's what you need to know about fixing some of the most common residential garage door problems.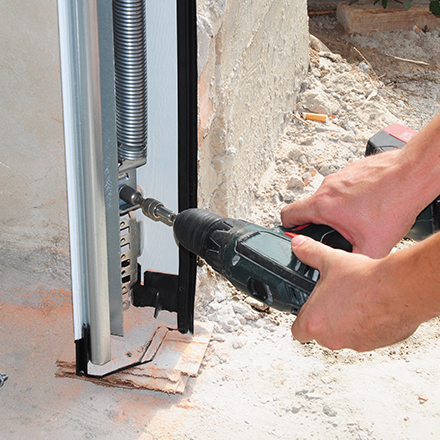 For homeowners in Dallas, Fort Worth, Rowlett, TX, and the surrounding areas, residential garage doors are the largest entrances to their homes and are often used as the primary entrance.
Because your garage door is typically used on a daily basis, having a non-functioning garage door is frustrating, inconvenient, and can possibly be a hazard.
Here you will find answers to some frequently asked questions regarding common garage door problems. Facing a problem you don't see listed here? You can always contact Complete Overhead Door with your questions.
We are here to help!
What do I do if the cable on the garage door is frayed or damaged?
If you notice that one or more of the cables helping to operate your garage door is damaged in any way, you should cease operation of the door and call Complete Overhead Door. You need professional garage door repair, not only for those cables, but for the cause of the damaged cables, such as rubbing from a bolt or other item. It is important to stop operating the door if at all possible, to prevent further damage to the cable as well as the rest of the garage door assembly.
What do I do if the spring at the top of my garage door is broken?
A broken spring above your garage door is a safety hazard. The garage door should not be operated at all, and a technician from Complete Overhead Door should be called in. They can properly remove and replace this spring, as they have the right tools to safely deal with these springs, which are under tension and help the door operate properly.
What causes garage doors to crack over time?
There are several potential causes for why your garage door developed a crack in the top section. Regardless of the reason, garage door repairs are in order to not only fix the garage door but also make necessary adjustments to prevent the incident from happening in the future. Some causes of cracks include:
Incorrect positioning of the strut on the door
Weaker springs than specified for the type and size of door causing the opener to apply too much force to the top section
Incorrect slope for the opener
Opener arm coming into contact with the strut when the door is opening
Top roller and operator bracket pivot point position is not correct
Garage Door Repair in DFW
When you are needing garage doors repaired or installed at your home, don't just settle for any garage door installation company, you want the best.
Contact Complete Overhead Door today to learn more about residential garage doors and garage door repair in Dallas, Fort Worth, Rowlett, TX, and the surrounding areas.