Garage Door Installation in Rockwall, Garland, Sachse, Lewisville, Plano, and Coppell, TX for Commercial and Residential Garage Doors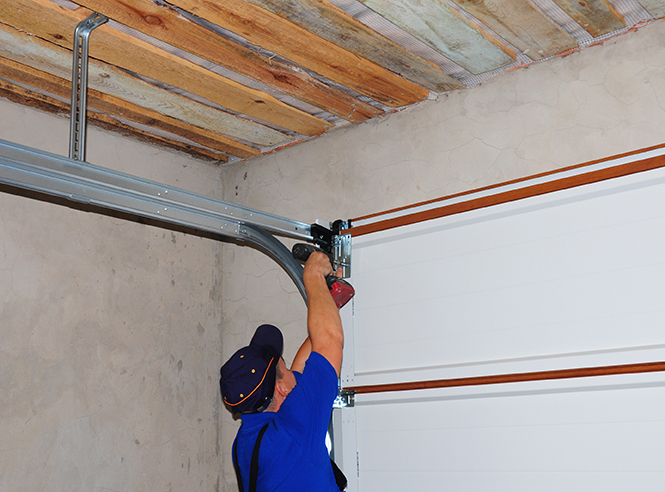 Complete Overhead Door is the trusted resource for garage door installation in Garland, Rockwall, and Plano, Texas. We are a family-owned and operated company, and we have been building relationships with our neighbors for over two decades and counting. In addition to these cities, we also offer garage door installation in Sachse, Lewisville, and Coppell.
There are a number of things that set us apart from other companies that offer residential garage door installations in this area. One of them is the quality of the technicians that we have on our team. We are extremely discerning during the hiring process, and we provide ongoing training. When you engage our company for a garage door installation in Plano, Garland, or any of the surrounding communities, you can rest assured that the job will be done right.
In addition to the expertise of our garage door installation professionals, we go the extra mile in other ways. The products that we offer are sourced from the leading manufacturer in the industry, and there are countless different stylistic options to choose from. Plus, if you need a garage door installation in an emergency situation, we can provide a rapid response 24 hours a day.
Garage Door Installation of Commercial Roll Up Doors in Coppell-Sachse-Lewisville
If you are an individual homeowner, we definitely have you covered whenever you need a garage door installation. However, our offerings do not stop there. We are commercial garage door installation experts, and we assist business decision-makers from all industries.
As we have stated, we can be on the scene in a hurry when there is an urgent need. This is especially important for businesses that rely on fully functional garage doors. There can also be security concerns because inventory and equipment could be vulnerable, and we are very sensitive to this dynamic.
Residential Garage Doors
Our products are of the highest quality, and our installation technicians are the best in the business. To top it off, we place an emphasis on world class customer service every step of the way. When you work with us, you will immediately recognize our sincere commitment to our clients.
Simply put, for garage door installation in Garland, Plano, Lewisville, Rockwell, Sachse, and Coppell, Complete Overhead Door is the only logical choice. If you would like to discuss your needs with a knowledgeable member of our team, we can be reached by phone at 972-412-6069 or 817-482-1957. There is also a contact form on this website that you can use to send us a message.