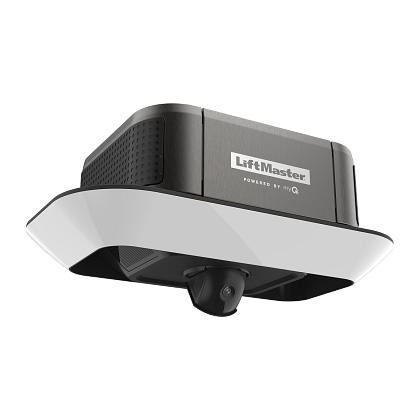 Secure View
87504-267 Secure View™ Ultra-Quiet Belt Drive Smart Opener with Camera, LED Corner to Corner Lighting™ and Battery Backup
Built-in camera adds video and 2-way audio communication to the myQ® app.
Control, secure and monitor the garage with the myQ app- anytime, from anywhere.
360° light ring uniformly brightens every corner of the garage with 2,000 lumens of long-lasting LED light.
Battery backup lets you get in and out when the power is down.
Ultra-quiet DC motor and strong belt drive system ensure comfortable living spaces near the garage.
Works with Amazon Key for convenient and secure In-Garage Delivery of Amazon packages and groceries – watch deliveries happen in real-time.
Smart Garage Door Opener
Thanks to continuous technological advancements, convenience has never been easier to attain. One of the most popular recent developments is the smart garage door opener, a feature that gives you more control over how your garage door opens and closes.
At Complete Overhead Door, we install the LiftMaster Secure View, a model with superior quality, reliability, and performance, in Rowlett, Dallas, Fort Worth, and surrounding areas of Texas. Read on to learn more about this product.
The LiftMaster Secure View 87504-267 model comes with two three-button elite remote controls that allow you to program up to three gate and garage door openers. It also includes a wireless keypad and a smart control panel through which you can adjust settings and program controls as well as get system diagnostics.
LiftMaster also equips the smart control panel with a timer-to-close feature that can automatically close your garage door after a pre-programmed number of minutes.
Some of the specifications of the LiftMaster Secure View include:
Video: An integrated camera that can adjust 360 degrees, has a night vision lens that auto-adjusts to light, and offers a live stream of your garage
Connectivity: The smart garage door opener is compatible with myQ Technology that enables you to monitor and control your garage door opener with a laptop, tablet, or smartphone. You can even receive alerts as email or pop-up notifications on your phone.
Performance: The LiftMaster Secure View comes with a backup battery and features a DC Motor Belt System that offers powerful, ultra-quiet performance.
Safety and Security: From its timer-to-close and integrated motion detector to its alert-2-close system that offers visual and audible warnings when your garage door is about to close, this garage door opener provides unmatched safety and security.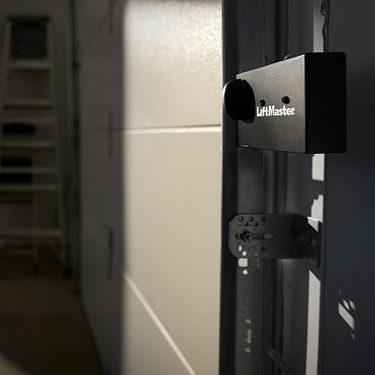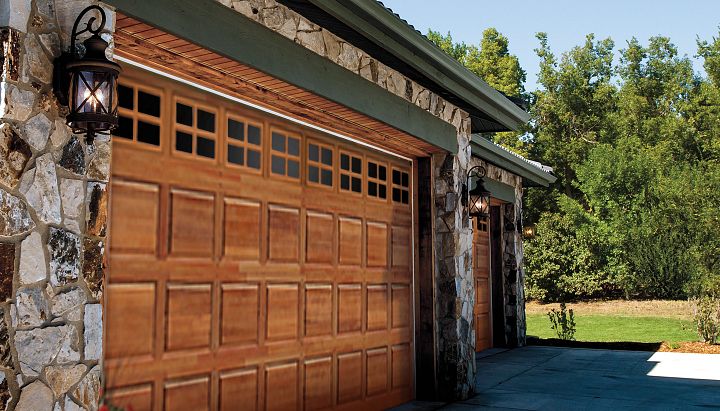 A Local LiftMaster Dealer for Residential Garage Door Openers
Being a local LiftMaster dealer, our team at Complete Overhead Door has the right smart garage door opener for every residential garage door. Our openers feature various drive systems, from quiet belt drives and space-saving jackshaft drives to rugged drive train systems.
Besides providing professional installations of garage door openers that satisfy your needs, we also offer our exceptional service guarantees and product warranties on all installations.
Are you in need of a LiftMaster Secure View in Rowlett, Dallas, and Fort Worth, TX? Turn to the area's local LiftMaster dealer today. Contact us at Complete Overhead Door to learn more about our services.