Garage Door Repair in Dallas, TX
At Complete Overhead Door Inc we offer professional garage door repair services to Dallas, TX, and the surrounding areas. As a family-owned and operated business in the Dallas-Fort Worth metroplex area, it's our privilege to provide you with honest and professional service that you can trust. Contact us today to get a FREE estimate!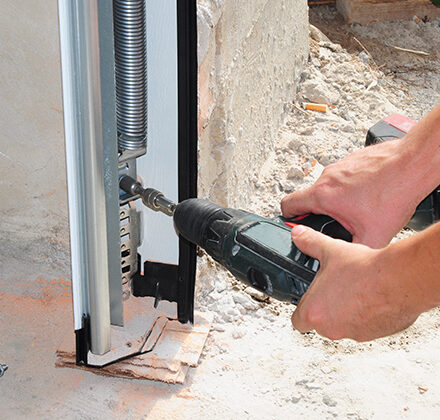 Do you need Garage Door Repair or Replacement?
Not only do garage doors contribute to the overall ambiance of your property, but they're also an essential component of your home's safety system. Garage doors keep out unwanted visitors and can even be linked to alarm systems for additional home security. But if your garage door isn't working properly then your home is vulnerable. If you're experiencing any of the bellow symptoms then it may be time for a garage door repair or replacement:
Your garage door won't open or close
The control button to your garage door is broken
Your garage door is sagging
Your garage door is off the tracks
Your garage door is increasing your energy bill
Your garage door is making sound
If your garage door in Dallas is displaying any of the above symptoms, or you suspect that you're in need of a garage door repair, we can give you a hand! With a team of experienced and certified technicians, we assist you in all aspects of garage door repairs and replacements at reasonable rates. Carrying a range of styles and brands, it's our goal to get your garage door up and running again or equip you with a new garage door that makes a statement.
Garage Door Repair Dallas Residents Trust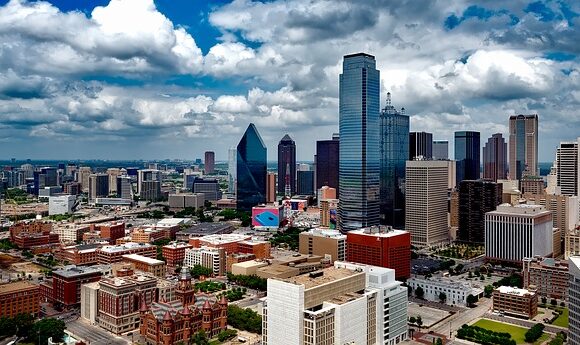 Not only is Dallas, TX known for being a modern metropolis, but it's also known for its inviting and diverse residents. With a population of over 1 million people, business owners and families choose Dallas for its modern feel and southern charm. It's no wonder that the Dallas population continues to grow daily! At Complete Overhead Door Inc. we provide a range of services to Dallas, TX residents including garage door repairs.
When your garage door isn't working properly it can interrupt your routine and cause unwanted stress. If you're in the Dallas area and in need of a garage door repair then don't hesitate to get in touch. With nearly 30 years in the garage door repair industry, we fix issues correctly the first time around so you can get back to what's important, without worrying about costly, disruptive, and inconvenient repairs. From diagnosing issues to making timely repairs, we help you every step of the way!