Overhead Garage Door Installation and Repairs in Dallas, Rockwall TX, McKinney, Richardson TX, Frisco, Carrollton TX, Lewisville and Surrounding Areas
Our company, Complete Overhead Door, is the right choice if you need an overhead garage door repair or overhead garage door installation in Mesquite, Flower Mound, Richardson, Lewisville, or Rockwall, Texas. We have over 20 years of experience in this business, and we are a family owned and operated company. Since our personal stamp is on all of the overhead garage door work that we do, we take it personally, and we sincerely want to build long-term relationships with our local clients. It is gratifying to hear positive feedback about our garage door installation work, you can check out some of it if you take a moment to visit our testimonials page.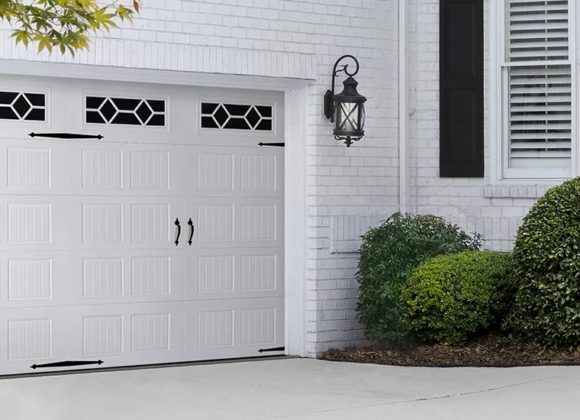 The first step when a residential overhead garage door project is being considered is the on-site estimate. One of the many things that sets us apart from the competition is that we do not charge a "trip fee." To explain what this is, some companies will tell you that they will come out and give you a free estimate. When you hear a number that is too high, and you say that you would like to look around first, they will give you a bill.
Overhead Garage Door Installation
When you ask why you are being charged when the estimate was free, they will tell you that the estimate was complimentary, but they have to charge you a trip fee to account for their travel expenses. At that point, you may give them the green light to start the overhead garage door repair or installation assignment to avoid this nuisance charge.
We believe in operating our business with full integrity, so we do not play these games. When we tell you that we will gladly give you a free estimate on a Richardson-Mesquite-Flower Mound overhead garage door repair or installation job, we mean it quite literally. Our prices are very fair, so we don't have to use sketchy tactics.
Commercial Overhead Garage Door Repair and Installation in Carrollton, Allen, Frisco, and Garland, Texas
In addition to the work that we do for individual homeowners, we are also a commercial overhead garage door resource. We have a great deal of experience satisfying clients from all industries, and we work efficiently, so we can complete overhead garage door projects in a timely manner so you experience minimal disruptions.
Contact With the Premier Flower Mound-Mesquite-Richardson Overhead Garage Door Experts!
If you would like to discuss an overhead garage door repair or installation with one of our knowledgeable consultants, we can be reached by phone at 972-412-6069 or 817-482-1957.