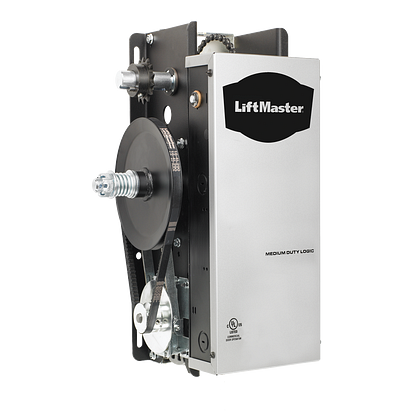 MJ5011
Medium-Duty Jackshaft Operator
For use on smaller, lighter commercial doors with mid-range duty-cycle requirements.
Rated duty cycle: Maximum 12 cycles per hour; Less than 50 cycles per day.
Floor level disconnect disengages operator manual lifting in an emergency.
Wall mount for high or vertical lift sectional doors or small rolling doors and grilles.
Commercial Overhead Door Opener
As insignificant as it might seem, installing the right commercial garage door opener could go a long way in helping you improve your facility's efficiency. To help you achieve this, our team at Complete Overhead Door offers and installs top-notch products, such as the LiftMaster MJ5011 (Medium Duty Jackshaft). LiftMaster has designed the MJ5011 for use on industrial sectional doors that have vertical or high lifts on small rolling grilles and doors.
It features a powder coat-finish, NEMA 1 type electrical box construction that offers improved durability and has an operator that you can mount on the wall and attach to your door's shaft through chain and sprocket.
The LiftMaster MJ5011 comes with a standard three-push-button control station that allows you to perform open, close, and stop functions. The control station also allows you to program as many as 20 LiftMaster 315 MHz remote controls.
Its timer-to-close feature, which you can program from five to sixty seconds in five-second increments, enables automatic door closure once the door reaches its fully open position. The model also includes safety sensors that stop the door from closing on any obstructions.
LiftMaster offers the MJ5011 with various commercial accessories, including:
Single Button Control: This control offers you an extra unit for single-button control functionality.
Interlock Switch: This switch disables your operator control circuit when the commercial door is locked, helping you protect the door and operator from damage.
Auxiliary Limit Switches: Auxiliary limit switches offer extra limit switches that allow you to control lights, dock levelers, and heaters.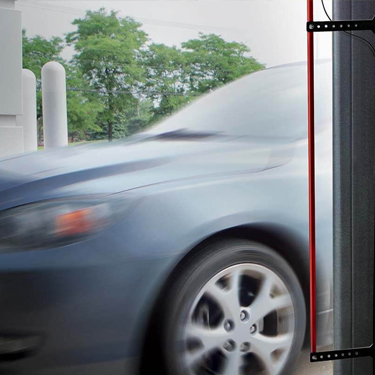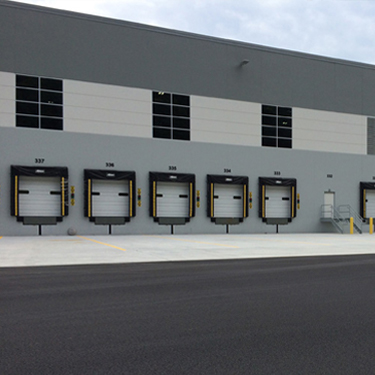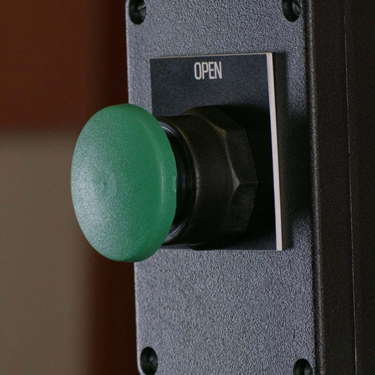 Local LiftMaster Dealer for the LiftMaster MJ5011
At Complete Overhead Door, we aim to provide our clients with quality products that will meet and satisfy their needs. We are industry leaders and take pride in our proven track record of offering unmatched service to commercial properties in Fort Worth, Rowlett, Dallas, TX, and surrounding areas.
Our quality service has seen us become the area's local LiftMaster dealer, installing, repairing, and servicing a wide range of LiftMaster products, including the MJ5011.
Combining LiftMaster's innovative technology with our superior craftsmanship, we can deliver a seamless integration that will benefit various commercial properties, including showrooms, storage buildings, service stations, sports facilities, and service stations.
Enjoy the control, functionality, security, and technological features the LiftMaster MJ5011 (Medium Duty Jackshaft) offers. Contact us at Complete Overhead Door for professional installations in Rowlett, Dallas, Fort Worth, TX, and surrounding areas.