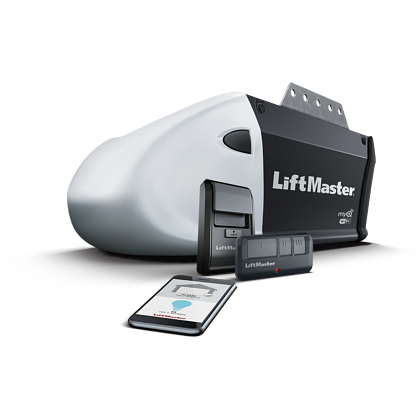 8165W
½ HP AC Chain Drive Wi-Fi Garage Door Opener
Built-in Wi-Fi® allows for smartphone control with the myQ® app.
Industrial-strength chain drive.
Control, secure and monitor the garage with the myQ app- anytime, from anywhere.
Works with Amazon Key: Enables convenient and secure In-Garage Delivery.
myQ Diagnostics in the myQ app provides real-time insights for your garage door via the Health Report. Receive alerts and error codes in the app if an issue arises and connect with a professional for services if needed.
Smart Garage Door Opener
Whenever homeowners in Rowlett, Dallas, and other areas around Fort Worth, TX, look for the best deals on a LiftMaster 8165W garage door opener, they know to contact Complete Overhead Door, Inc. directly. We are the number one dealer of LiftMaster models in Fort Worth, and we are steadily expanding our customer base by offering the lowest prices and stellar aftersales service.
The LiftMaster 8165W is one of our bestsellers, and it's well-known among our residential customers for delivering reliable and steady performance with its industrial-strength chain drive, no matter the external weather conditions.
One of the biggest selling points of the LiftMaster 8165W is its straightforward setup process that doesn't require our clients to have a mechanical engineering degree, unlike other models in its price range. You can finish setting up your new 8165W in as fast as 30 minutes, and if you need professional assistance, our aftersales team is standing by for your call.
The 8165W Chamberlain LiftMaster is trying to offer its long-time loyal client base as many modern amenities as possible at the most practical price point, as most of them have been sticking with the company since the mid-80s. The 8165W features Wi-Fi connectivity, and you can monitor your garage doors using your computer, tablet, laptop, and other mobile devices. It's also compatible with most garage door opener lights that will greet you home as you park.
An industrial-strength 0.5 horsepower motor powers the 8165, and while it doesn't sound that powerful, it's more than enough for garage doors that span two vehicles. The Chamberlain LiftMaster chain drive is famous in the garage door industry for its durability, reliability, and efficiency. It only consumes a couple of watts in standby mode while waiting for your remote signal.
The LiftMaster 8165W can connect to the MyQ Diagnostics suite, which monitors the health of its chain drive and your garage doors. It also sends alerts to let you know if you need professional maintenance. It's compatible with your Amazon Key and the Gentex HomeLink, making it one of the most versatile Wi-Fi garage door openers worldwide.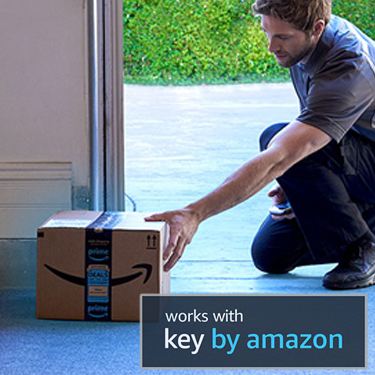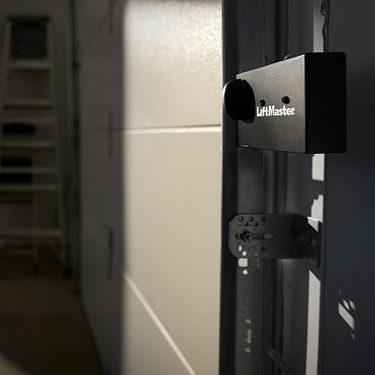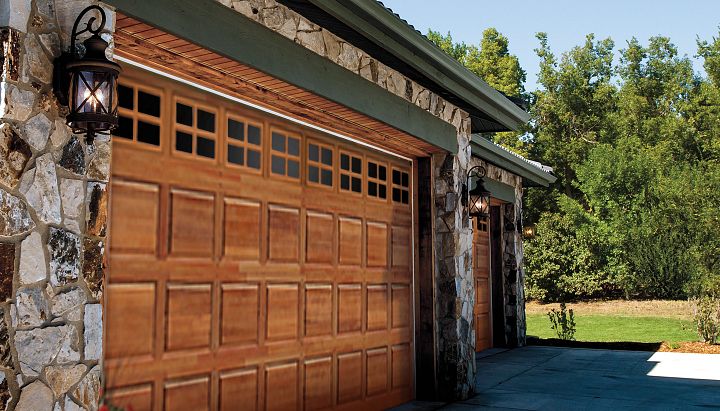 A Local LiftMaster Dealer for Residential Garage Door Openers
The LiftMaster 8165W is one of our bestselling models for first-time homeowners and experienced property managers who want a no-fuss ingress and egress regulator for their parking garages.
Complete Overhead Door, Inc. is proud to offer it to residents of Rowlett, Dallas, Fort Worth, TX, and the surrounding areas at the lowest prices. Contact us today, and we'll give you a free quote.