Modern Residential Garage Doors in Rowlett, Dallas, Fort Worth, TX, and the Surrounding Areas
Update and upgrade the look and function of your home with modern garage door styles and expert garage door installation!
Modern and contemporary homes in Dallas, Fort Worth, Rowlett, TX, and the surrounding areas deserve a modern style garage door to go with it. Made from steel or aluminum, these modern garage doors flow seamlessly with the rest of your home's style, and the team from Complete Overhead Door can walk you through the steps to choose the right residential garage door for your home.
From glass panels that allow you to see into your garage to a more traditional opaque panel where nothing is visible, the right modern garage door will make a visual impact on the curb appeal of your home. These modern garage doors also feature a number of color options to match any home's modern style. Speak with a knowledgeable Complete Overhead Door professional today to see all of the options for your residential garage doors.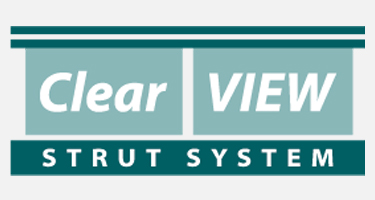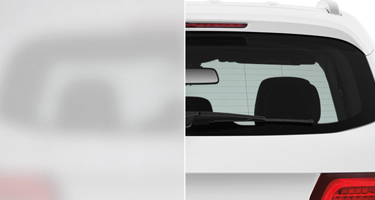 Modern Residential Garage Door Features
Incorporating a modern style garage door in your home is a great way to make your home stand out in your neighborhood. The contemporary full-view design with large expanses of glass is designed to maximize light and visibility in your garage. This allows you to showcase your vehicles as well as provide a stylish residential garage door. While you may want some of the panels in your garage door to be glass, other panels could be replaced with aluminum, perforated, or even louvered panels.
These garage doors can also be equipped with the WindPro wind load reinforcement which is specifically designed to withstand high-wind pressure that meets local building codes.
When you have clear panels in your modern garage door, you can utilize the Amarr ClearView Strut system which doesn't restrict the viewing area while also adding strength to the door and durability.
And if you are choosing glass panels, you can opt for the ThermaPro Low-E glass to help maintain the temperature in your garage.
Modern Residential Garage Door Design Options
The framework for the modern residential garage doors can come in a variety of different finishes that complements the trim work and style of your home.
These can be anodized aluminum finishes or long-lasting powder coating.
With the glass options in your modern garage door, you have glazing options that include single pane, insulated and laminated glass designs, as well as acrylic and polycarbonate for different looks such as opaque, bronze, frost, snow, and others.
When you are looking for the right modern garage door to add to your Dallas, Fort Worth, Rowlett, TX, and the surrounding areas contact Complete Overhead Door to speak with their team.