Garage Door Repairs, Replacement, Service and Garage Door Installations in McKinney, TX
Your search has been successful if you are looking for a reliable garage door service in McKinney, Texas. As the county seat of Collin County, the city serves as an important hub, and it has experienced tremendous growth over the last decade or so because of the quality of life that it offers its residents. We provide garage door services throughout the entirety of town, from Buckner to Virginia Parkway to Fairview, and we will always be here for you whenever you need any type of overhead garage door service in McKinney, Texas.
Garage Door Repairs and Garage Door Replacement
Many homeowners use their residential garage doors more than they use their front doors, and a fully functional garage door opener certainly makes life easier. Plus, if you are like most people, you have some things of value in your garage, so your garage door is also a barrier between your property and the criminal element. A faulty garage door and/or garage door opener can put you at risk, and of course, it would be a significant inconvenience. The stakes can be even higher when it comes to McKinney, TX commercial roll up doors that businesses often rely on for functionality and security.
We totally understand this dynamic, and we have built our business model to respond to it. Complete Overhead Door is committed to total availability for our garage door repair customers, so our radio dispatched technicians can respond to service calls around-the-clock, seven days a week.
GET A FREE QUOTE
No Trip Charge or Hidden Fees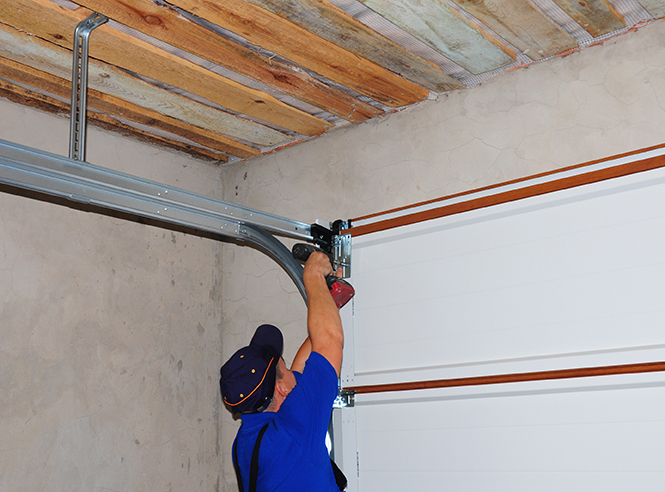 Garage Door Service in McKinney, Tx
If your garage door can be repaired, we will job the done, but we can also provide a replacement garage door if you decide that you no longer want to struggle with an aging dinosaur. In addition to our residential garage door and commercial roll up door replacements, we can be called upon to provide first-time garage door and garage door opener installations for businesses and residences of all shapes and sizes.
Garage Door Installation
You can rely on our certified service technicians to provide you with impeccable workmanship, and we also source our parts and new garage doors and garage door openers from leading manufacturers who produce top quality products. Our customer care consultants are also second to none, so you get world-class service every step of the way when you work with Complete Overhead Door. If you would like to discuss a garage door repair or a garage door replacement or installation with a knowledgeable member of our McKinney, TX garage door service team, call us right now at 972-412-6069.