5 things to know about residential garage doors
Residential garage doors are an essential part of many homes, providing security, convenience, and aesthetic appeal. Complete Overhead Door provides residential garage doors in and around Plano, McKinney, Dallas, Allen, TX, Carrollton, TX, Frisco.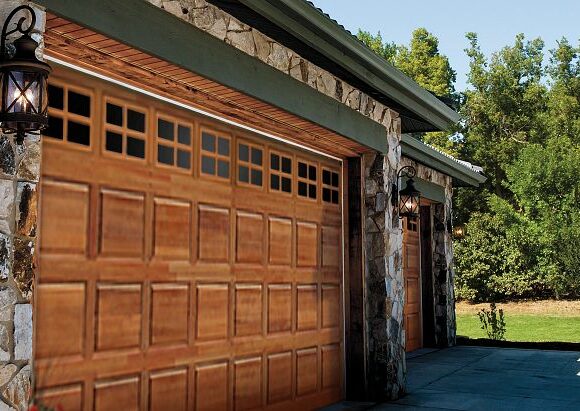 Here are five important things to know about residential garage doors:
Types of Garage Doors:
There are several types of residential garage doors to choose from, including overhead doors, roll-up doors, swing-out doors, and sliding doors. The most common type is the overhead garage door, which opens vertically and is typically operated using a garage door opener. Each type has its own advantages and is suited for different architectural styles and garage layouts.
Materials:
Garage doors are available in various materials, with the most common options being steel, wood, aluminum, and fiberglass. Each material has its own set of pros and cons. Steel doors are durable and low-maintenance, while wood doors offer a classic and natural look but may require more upkeep. Aluminum and fiberglass doors are lightweight and resistant to corrosion, making them ideal for coastal areas.
Insulation:
Insulated garage doors help regulate the temperature inside the garage, making it more comfortable and energy-efficient. Insulation also reduces noise from outside and provides better security. If you live in an area with extreme temperatures, consider an insulated garage door to help keep your energy bills in check.
Security Features:
Residential garage doors come with various security features to protect your home. Modern garage door openers often have rolling code technology, which changes the access code with each use to prevent unauthorized entry. Some doors also have built-in locks or can be fitted with additional security devices like keypads or smartphone apps for remote monitoring and control.
Maintenance and Repairs:
Regular maintenance is essential to keep your garage door functioning correctly. This includes lubricating moving parts, checking for loose hardware, and ensuring the door is properly balanced. If your garage door experiences issues or damage, it's crucial to address them promptly to prevent further problems and maintain the door's safety and functionality.
Additionally, it's important to choose a reputable garage door installation and repair service to ensure that your garage door is installed correctly and any issues are fixed professionally.
Understanding these key aspects of residential garage doors can help you make informed decisions when selecting, maintaining, and securing this important feature of your home. Please call us without any hesitation.