Do you notice any kind of damage to your garage door? Is it taking a long time to open and close the door? Or do you notice tiny holes or a faded paint coating on the doors? Due to the regular wear and tear for a long time, it is quite natural that you will notice such damages on your garage doors. What you have to do is hire a professional garage door repair service immediately. We, at Complete Overhead Door, INC., can be the right choice for you. We are one of the most established and reliable companies which have been in this business for more than 25 years now. We can help you with all kinds of garage doors, roll-up doors, and overhead doors to even garage door openers. Starting from installation to even repair and replacement services, we can help you with everything you need. We are known for our high-quality products as well as our highly dedicated and efficient services. So, if you are located in areas like McKinney, Dallas, Frisco, Ricardson, TX, Royse City, or Allen, TX, then you can opt for us.
Here, we have put together a few things to look out for while choosing the right garage door repair service. Take a look.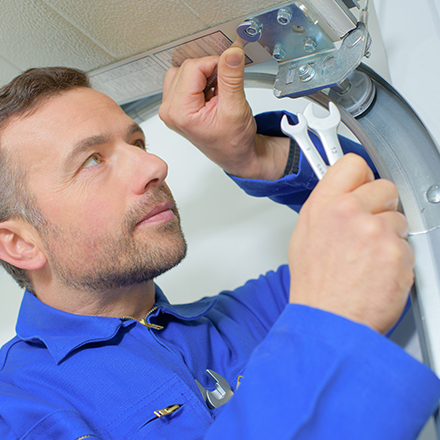 You must understand that you have to choose the company for your garage door repairs which have been in this business for a long time. The more experience they have, it will be easier for them to provide you with the expertise that you need in repairing a garage door. This will prepare them for the most effective repair in the shortest span of time and will also make them aware of the challenges they might face in the process.
Next, you have to ensure that the company is choosing can also help you with reasonable quotes. You must have a set budget for such services and you have to ensure that the company is choosing is affordable for you. Try to match the quotes with your budget before making a choice.
So, if you are interested in choosing us, contact us today.