There are quite a few manufacturers that sell garage doors, so finding the right door for you will not be that difficult. Complete Overhead Door is here to provide you with quality residential or commercial garage door panel replacement services. We believe in offering our customers the best features and the latest of what is available in the market. Our team of technicians is highly qualified, knowledgeable, and has experience in installing, repairing, maintaining, and replacing different types of garage doors. At Complete Overhead Door, we are always ready for any kind of emergency calls, our trucks are always fully stocked with repair parts. For the people of Fort Worth, Dallas, Plano, Richardson, and McKinney we provide 24-hour emergency service every day of the week.
Below we have mentioned the 3 vital tips and tricks on how to replace your garage door panels. Take a look.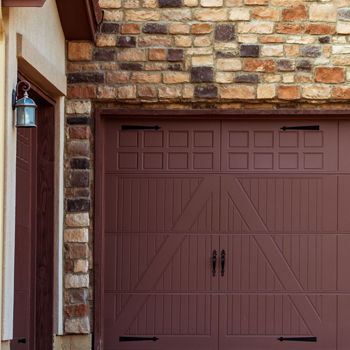 Take measurements
Always make sure to take proper measurements before you end up buying a new garage door panel. While doing so, lower your door so that the measurements are accurate. This will save you from future fitting issues where the door might either be too big or small for the frame.
Put weather stripping
Installing weather stripping at the bottom panel replacement will be beneficial for you. It is best advised to use galvanized nails due to their capability to withstand harsh weather conditions. These two, however, with prolonged usage might suffer damage; hence you need to keep replacing them.
Attach brackets
No installation of garage door is complete without putting corner brackets. Make sure the brackets are installed at the bottom of the door so that they can hold the door in position along with the screws.
So, if you are planning to replace your existing garage door panel, you can give us a call at 972-412-6069.