We use our garage for a number of reasons. That is why, it is important to install a solid garage door to ensure its protection at all times. In fact, most homeowners use their garage doors more than their main door entry. Thus, if you notice squeaky garage doors in your driveway or horribly loud noises coming from it, then it is time to change it. Of course, with regular use, a garage door is bound to develop issues, but you as the homeowner must take the timely call for replacement. If you live in an area that witnesses harsh weather like thunderstorms, then it is all the more necessary for you to replace your old door and get a new garage door installation done immediately. At Complete Overhead Door, we understand all your safety concerns related to your garage doors, and that is why, we supply the most technically advanced, powerful ad efficient garage doors for all house owners. Be it residential or commercial, we can provide it all! So, if you reside in places like Lewisville, McKinney, Mesquite TX, Plano, Richardson TX or Rockwall TX, then we can be the right choice for you!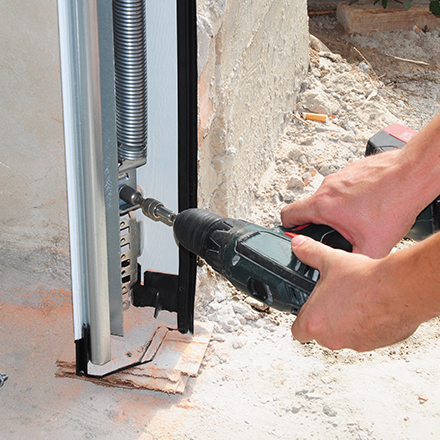 Here's why a professional garage door installation is better. Have a look.
Installing a garage door is not an easy task. It requires a lot of knowledge as well as experience. If you are not adept at it, then you may end up with a loosely fitted garage door. What's more, you may also end up damaging parts of the door while installing it. Hence, make sure that you only call technicians from a well-known company who have enough experience in this area.
The workmanship of professionals is obviously incomparable. But, along with that, they also carry out their job with the maximum level of safety. Be it working with springs or maneuvering the heavy door, experts are always the better choice for installation.
Wish to know more about our products and services? Then call us now at 817-482-1957.