Have you just started your business? Then, you must be having a commercial space as well. You should equip your commercial building with all kinds of facilities in order to get maximum convenience and comfort. That is why you must also have a garage in your commercial area. But this is not enough. Imagine you have to open the garage door manually to park your vehicles while it is pouring or there is a snowstorm. That is why you should invest in a commercial garage door opener as well. We, at complete overhead door, Inc., can be the right choice for you. We are one of the most established and reliable companies which have been in this business for over 25 years. Starting from garage doors, roll-up doors, and overhead doors to even garage door openers, we can help you with everything. So, if you are located in areas like Dallas, Fort Worth, or Rowlett, then you can opt for us.
Here, we have put together a few things to check about your commercial garage door opener before buying. Take a look.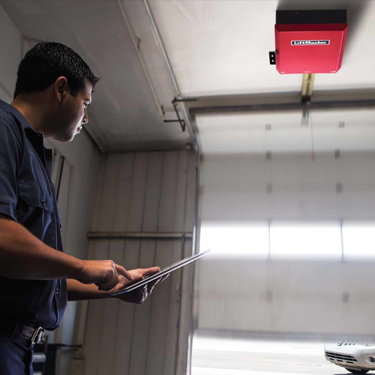 You need to invest in a strong and sturdy garage door opener it should not give away after regular usage. Make sure it is made of good quality materials so that it lasts for a long time. After all, you are investing a lot of money in it and it should be worth it.
You have to consider your budget whenever you are making this kind of investment. You need to check the price in advance and see if it is suitable for your budget or not. If required, you should always take quotes in advance from different companies and then compare these with each other to choose wisely.
So, if you are thinking of choosing us, contact us today.