Roll Up Garage Doors, Overhead Garage Doors, Garage Door Service, and Garage Door Installation in Royse City, TX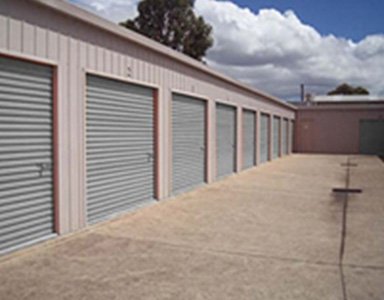 Performing a garage door installation or a garage door replacement is not something that you want to tackle yourself. When you need a garage door repair or garage door service, odds are you will need to travel around to find what you need, taking up time that you could be spending doing something else. The professionals at Complete Overhead Door, Inc. will already have what is needed with them and can make quick work of the project. If you are doing a garage door installation, you will likely need to have a professional installation in order to ensure that you have the manufacturer's warranty for your garage door.
Garage Door Replacement in Royse City
As much as you try, sometimes accidents happen. And when they do, it can impact your commercial roll up doors in the warehouse, garage, or other commercial buildings. It might be an easy fix for your roll up garage doors, or it might mean a full garage door replacement. Whether it's at your home or your business, if your overhead garage door is badly damaged, you will want to have your garage door disassembled carefully to keep as much of the tracks and other items undamaged as possible. This is where you should call for garage door service from Complete Overhead Door, Inc. to come and take care of the damaged garage door and then perform a garage door installation of the new overhead garage door.
Garage Door Repair in Royse City, TX
If you are fortunate, you won't need to have your old overhead garage door taken out and a replacement one installed. You may be able to just have some basic garage door repair service happen to get your garage door back in working condition. Commercial roll up doors may just need a guide wheel changed out because the bearings seized up, or the track might be a little off. No matter what it is, Complete Overhead Door, Inc. is your garage door service company that can take care of any issue.
Royse City was settled in 1885 when the railway came through the area. The town was named after G. B. Royse, who plotted the town and sold the first lots. He was the seventh of 14 children. Around 1850, Royse's future grandmother-in-law, Mrs. Nancy McCasland, and her sons bought several tracts of land that were later to be known as Royse City. After its founding, Royse City preserved its stable, small, country-town status due to its proximity to Garland and Dallas.