Overhead Garage Door, Roll Up Garage Doors, Garage Door Replacement, and Garage Door Service in Cash, TX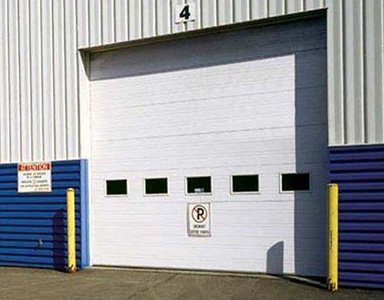 Storage units, your neighbor's garage, restaurants, car dealers, and thousands more all have overhead garage doors as part of their building. And they all rely on them working when they are needed, day or night, rain or shine. Yet from time to time, they will all experience the need for some garage door repairs or other garage door services, and some may elect to do a complete garage door installation. Complete Overhead Door, Inc. is the only call you need to make for your commercial roll up door or roll up garage door. Their team is ready to fix any problems, review the entire overhead garage door setup, and even properly install your commercial roll up door. Your time is valuable, and rather than struggle with repairs or replacement or installation, call the pros who do this for a living.
Garage Door Installation and Commercial Roll Up Doors in Cash, TX
When you need garage door installation in your business with roll up garage doors, it's best to call in the experts from Complete Overhead Door, Inc. Their team of professionals do this all day, every day, and they work together doing just garage door installations. They also bring the right tools to the job. This is true regardless of if you have a single garage door at home that needs installation, or you have a warehouse with dozens of commercial roll up doors. Professionals from Complete Overhead Door, Inc. know the right way to do a garage door installation safely and efficiently.
Garage Door Repair and Replacement in Cash, Texas
When you need a garage door repair or garage door service, odds are you will need to travel around to find what you need, taking up time that could be doing something else. The professionals at Complete Overhead Door, Inc. will already have what is needed with them and can make quick work of the project. And if you need a garage door replacement, having the team from Complete Overhead Door, Inc. come to your home or business will ensure that you will have a working garage door in a short amount of time. Their team has done this hundreds of times and has the tools and materials to get it done in short order.
The community was established in the mid-1890s by Edward H.R. Green, president of the Texas Midland Railroad. Originally called Sylvia, the area developed into a farming center. An attempt by residents to change the settlement's name from Sylvia to Money, after local store owner John A. Money, was rejected by postal authorities and the name Cash was substituted. A post office branch opened in 1895 with Money as postmaster.