Roll Up Garage Doors, Commercial Roll Up Doors, Garage Door Repair, Service, and Garage Door Installation in Commerce, TX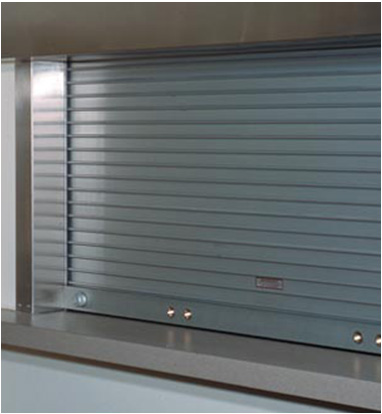 Maybe you only have a single overhead garage door that you need to install. That's something that you can do yourself, right? Maybe, but it will definitely take you longer to do it than the team at Complete Overhead Door, Inc. What if you have several roll up garage doors to install? Well, you definitely want a competent team to do the garage door installations. They do this all day, every day, and know the tricks to get things done quickly while also ensuring that everything is installed correctly. Depending on the brand of the commercial roll up door you want, you may need to have professional installation in order to have the warranty for the door.
Garage Door Repair and Garage Door Replacement in Commerce, TX
Things can happen that cause you to need garage door repairs. A spring might break, a cable may snap, a bracket might become loose or a guide wheel might bind up on the track. When you need garage door service, give Complete Overhead Door, Inc. a call to have things repaired. When they arrive, they can quickly assess what happened and what needs to be done to get things back into working order. It could be that they recommend doing a garage door replacement because the integrity of the door just can't be ensured and the damage is too extensive. They will explain what needs to happen and provide you a quote for the job as well.
Overhead Garage Door Service in Commerce, Texas
Believe it or not, having your overhead garage doors on a maintenance schedule is important. Part of their garage door service that Complete Overhead Door, Inc. offers is to come and inspect your commercial roll up doors. They will be looking to ensure your doors track properly, the photo eye operates as it should to prevent a door from harming a person or animal, listening for sounds other than what should be coming from the opener and the door, reviewing the springs, hinges, cables, and more. With annual inspections of your roll up garage doors, you can ensure years of trouble-free use of your overhead garage doors.
The town of Commerce was formed when two merchants named William Jernigan and Josiah Jackson established a trading post and mercantile store where the present-day downtown area is. The town incorporated in 1885. The second-largest bois d'arc tree in Texas, "Big Max", recognized by the National Forests Famous and Historic Trees, is located within the city limits.