Garage Door Tune-Up in Rockwall, TX
Your garage door keeps you safe from intruders, protects your property, and gives you a place to store your car away from the elements. Keep your door working its best with a garage door tune-up in Rockwall, TX.
While inspecting your garage door, our team at Complete Overhead Door, Inc. will carefully review every aspect to ensure it performs correctly. We'll go over the door tracks, looking for any signs of misshapenness, rust, and debris. We'll also check the door spring and weather seal for signs of disrepair.
If we notice any required repairs during the garage door maintenance, we'll review what we've found and help you decide the best way to proceed. The door system has many moving parts, and we fix anything affecting overall performance.
Garage Door Broken Spring Replacement and Garage Door Repair in Rockwall, TX
We offer garage door broken spring repair and replacement to restore your garage door's function when it breaks down. Yearly maintenance and minor repairs ensure your door lasts its maximum lifespan and keeps larger, more costly repairs at bay.
When you wait to fix a garage door problem, it will worsen until it requires a complete replacement. Our team can catch these minor issues before they become a headache. We guarantee 100% satisfaction and work with you to make the process effortless.
Before considering a job complete, we ensure everything works in peak condition and open and close the door several times with the garage door opener. We aren't happy unless you are, and we strive to ensure that every job ends in complete satisfaction.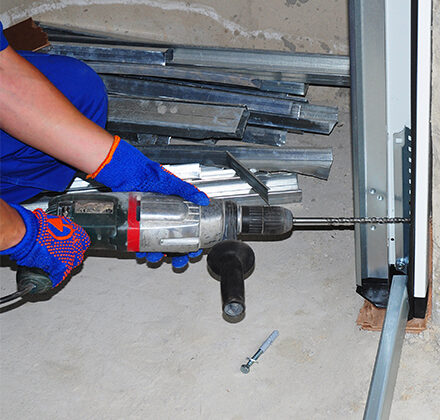 Regular garage door tune-up ensures your door works when you need it most and protects your family and property. Don't wait for your garage door repair service; let us know how we can help. Our team has you covered, from minor repairs to complete replacements.
Garage Door Service and Tune-Ups in Rockwall, Texas
Although Rockwall offers the luxuries of big-city living, it retains its small-town charm. The city provides an abundance of live music and encourages a focus on musical learning with its many festivals. The adorable downtown offers a wide variety of restaurants, bars, and things to do for individuals and families alike.
Our team is here for all your garage door needs and can quickly and efficiently deal with any problems we find. Contact our highly skilled experts at Complete Overhead Door, Inc. for your garage door tune-up and other garage door service in Rockwall, TX.