Garage Door Track Repair and Garage Door Track Replacement in Plano, TX
The garage door tracks that your door runs up and down on can easily get damaged or moved out of position. This makes the garage door at your Plano, TX property operate improperly, squealing, stuttering as it closes, or other symptoms. Our team at Complete Overhead Door can provide an inspection of your garage door tracks and recommend a few repairs or a full garage door track replacement. Your garage door tracks can be damaged in a variety of ways and unless they are repaired they will severely lower the life expectancy of your garage door. Bring our team in today for your garage door track repair.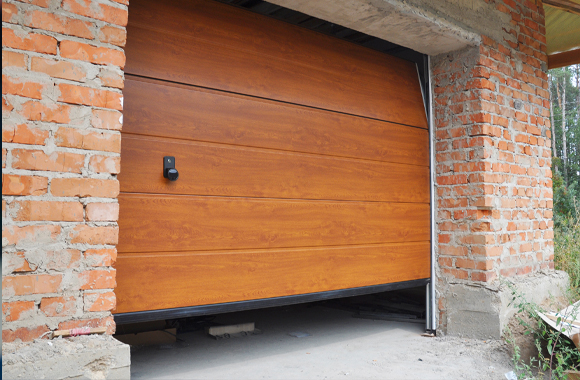 Garage Door Track Repair in Plano, Texas
It might have happened when you were trying to teach your teenager how to drive. Or you absentmindedly put the vehicle in reverse when you meant to drive. No matter how it happened when your vehicle hit your garage door, it could have damaged many of the parts of your garage door, including bending the garage door track. These tracks need to be evaluated for the extent of garage door track repair is needed.
Garage door tracks can become bent, which will cause your garage door to operate roughly and perhaps even squeal. They might even be worn out if your garage door has been in operation for many years. Twisted tracks will make your door opener work harder operating the garage door, which could lead to a premature burnout of the motor and that means replacing your garage door opener along with dealing with any of the garage door track repairs that caused the motor burnout.
Garage Door Track Replacement in Plano, Texas
In some cases, the garage door tracks are too far gone or damaged to be repaired. In these cases it is best to do a garage door track replacement, either of the damaged parts or of the whole assembly. A very damaging event to your garage door will likely necessitate the full replacement of the garage door tracks, and our team at Complete Overhead Door can quickly get these replacements installed and have you back to a functioning garage door quickly.
We have been providing garage door track repairs and replacements in Plano, Texas for a generation. About 80% of Plano's visitors are business travelers, due to its close proximity to Dallas and the many corporations headquartered in Plano. In 2014 Toyota Motor North America announced its U.S. headquarters would move from Torrance, California, to Plano. Give our team a call to get us out to deal with your garage door track repairs as soon as you suspect any issues.