Garage Door Track Repair and Garage Door Track Replacement in Fort Worth, TX
One of the parts of a garage door system that can easily get out of whack is the garage door track. These are simple guides for your garage door but if they get damaged, bent, or otherwise aren't lined up in your garage in Fort Worth, TX, you will have issues with your garage door operation. That's why you need to work with Complete Overhead Door and our experienced team. Issues with your tracks can be noticed with the difficulty of your garage door operating or hearing metal scraping sounds from the rollers and the track not running smoothly. Contact us as soon as you suspect that your garage door tracks are off and we can provide garage door track repair or replacement.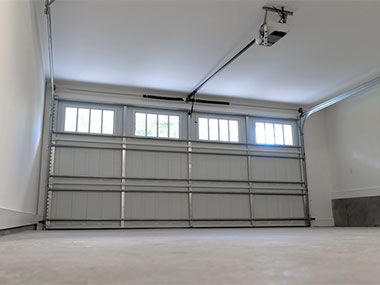 Garage Door Track Repair in Fort Worth, Texas
It can easily happen as you are backing out of the garage and your side mirror hits one of the garage door tracks. Or something hits your garage door and pushes the tracks and bends them. Whatever the cause, you need garage door track repairs in order for your garage door to keep operating as it should. Without repair a portion of your garage door may likely tear out, the motor may burn out as it works harder than normal to move the garage door, or something else will break causing more issues.
In some cases, a piece of your garage door track just needs to be bent back into the proper alignment. With proper alignment, your garage door will once again ride smoothly up and down the tracks. Your garage door should also operate more quietly with things properly aligned and no longer will have squealing or other metal-on-metal scrapings during operation.
Garage Door Track Replacement in Fort Worth, Texas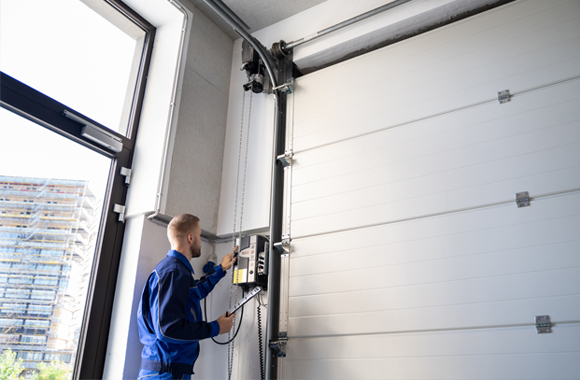 When accidents happen and your garage door tracks get out of alignment, sometimes they get damaged to the point where some pieces need to be replaced. Give our team at Complete Overhead Door and we will come out to your Fort Worth, Texas location to evaluate just what needs to be replaced. In some cases, just a single piece of track needs to be replaced, and in other situations, it is best to do a full garage door track replacement to ensure that things operate as they should.
Don't wait to bring us in when your garage door tracks are off. As a stop on the legendary Chisholm Trail, Fort Worth was stimulated by the business of cattle drives and became a brawling, bustling town. Fort Worth had a knack for separating cattlemen from their money. Cowboys took full advantage of their last brush with civilization before the long drive on the Chisholm Trail from Fort Worth north to Kansas. Contact us today to learn more about our garage door track replacement services.