Garage Door Service in Dallas, Texas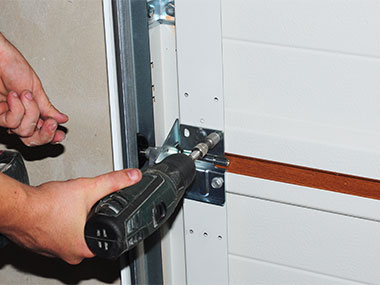 A new garage door and opener can definitely improve the curb appeal of your home or business. At Complete Overhead Door in Dallas, TX, our custom garage doors and garage openers are both functional and decorative. We build them for durability and performance.
Our garage door professionals also offer repair and maintenance services to ensure that your door keeps working. We can also inspect and diagnose any mechanical or structural issues with your garage door and opener, troubleshooting early to save you the cost of extensive repairs.
Apart from our desire to save you time and money, our team at Complete Overhead Door is always on standby, ready to respond to emergency calls. We offer garage door and opener installation, repair, and replacement services throughout Dallas, Texas, and neighboring communities.
Residential and Commercial Garage Door Repair/Replacement in Dallas, TX
Your garage door affects the general appearance of your home or business, including the first impression it makes. The design, color, material, style, and type of your garage can add to the appeal of your home's or business's exterior space. With custom garage door options, your home or business can stand out distinctly from the rest.
At Complete Overhead Door, we can repair anything from broken springs and cables to damaged panels. Our garage door services include repairing off-track doors, crashed doors, broken weather seals, door parts, and replacing damaged panels.
We construct the best garage doors for residential or commercial use from premium materials and incorporate weather seals for added security and safety. our doors also feature rugged tracks and sturdy torsion spring systems for long-lasting use.
Whether you prefer a modern or traditional garage door style, we will customize it with our range of designs, window options, colors, decorative hardware, and materials for enhanced appeal and efficient operation.
Garage Door Repair and Maintenance in Dallas, TX

At Complete Overhead Door, we will install or repair your Dallas residential or commercial garage door. If your door is not working, we will inspect and diagnose it then repair it accordingly. We replace damaged garage door parts with compatible parts to get your door back up and running.
Contact us at Complete Overhead Door today at (972) 412-6069 for garage door installation, repair, and replacement services in Dallas, TX.
Dallas, also known as The Big D, is the largest city within the boundaries of Dallas County, TX. The city's population of 7.5 million people has many distinctive and colorful neighborhoods, such as Downtown, Uptown, Deep Ellum, the Arts District, the Design District, Bishop Arts, Oak Lawn, and Trinity Groves.
History buffs may want to visit the John F. Kennedy Memorial in the West End Historic District to see the sites of President John F. Kennedy's tragic 1963 assassination at Dealey Plaza, home of the former School Book Depository and the infamous grassy knoll. Another stunning sight is the collection of 49 bronze longhorn cattle sculptures commemorating the historic Shawnee Trail at Pioneer Plaza.