Garage Door Replacement and Garage Door Repair for Overhead Garage Door and Roll Up Garage Doors in Campbell, TX
Commercial roll up doors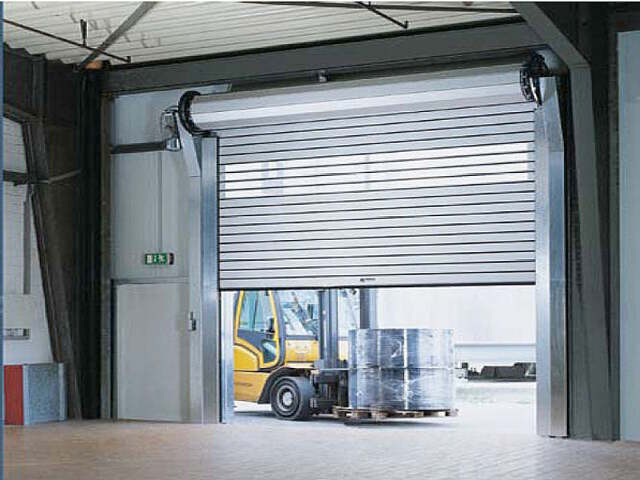 are everywhere. The local vehicle repair business, the fire station, storage units, and many more buildings have roll up garage doors. These were likely installed by professionals such as Complete Overhead Door, Inc.'s technicians who have done this hundreds, if not thousands, of times. So, what does a professional garage door installer have that the regular Joe or Jane doesn't have? Well, usually it's not just one person, but a team of people doing the installation. The team of professionals does this all day, every day, and they work together doing just garage door installations. They also bring the right tools to the job. When you combine teamwork, the experience, the right tools, and backup pieces, it makes installing a garage door a breeze.
Garage Door Installation and Garage Door Service in Campbell
Doing a garage door installation means that it needs to be done safely. Some of the springs on garage doors can be wound very tightly, and if care isn't taken when installing them, serious harm could be done to the structure and installer. Not only that, but some garage doors have heavy panels, and having that experienced team of installers makes sure that you don't injure yourself. Professionals from Complete Overhead Door, Inc. know the right way to do a garage door installation safely and efficiently. Once your overhead garage door is installed at your home or business, if you ever need maintenance or have issues, they are ready to help with garage door service, including warranty issues.
Commercial Roll Up Doors in Campbell, Texas
From garage door replacement and garage door installation to garage door repair and more, Complete Overhead Door, Inc. technicians are ready to help you with your commercial roll up door needs. They have the team, the tools, and the experience to get your overhead garage door back into working shape quickly.
Campbell dates to 1880 with the arrival of the railroad. The town was named for postmaster general and future Texas Governor Thomas Mitchell Campbell. The town was first known by the submitted name of Oliverea but the use of that name was short-lived. When autumn arrived, everyone was using Campbell. The post office listened to the voice of the people and renamed itself in September of 1882. In 1900, Campbell had a respectable population of 508 people served by twelve businesses.