Garage Door Replacement and Overhead Garage Door in Dallas, TX
When the time comes to have a garage door replacement at your facility in Dallas, TX there are a number of options that you can consider. A choice that many commercial facilities utilize are overhead garage doors and our team at Complete Overhead Door can provide you with all of the answers to your questions. There are many different options for a garage door replacement and you want an experienced team that provides quality work for a fair price. Reach out to us today to schedule your garage door replacement.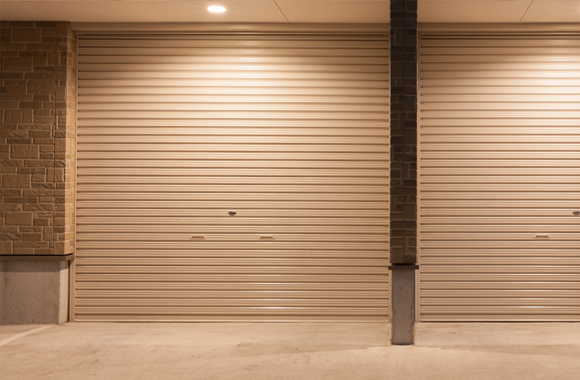 Overhead Garage Door in Dallas, Texas
The typical sectioned garage door has a lot of additional moving parts when compared with the overhead roll-up garage doors. There are no hinges to wear out or bind and the parts that raise and lower the door are contained which helps to protect them from debris. Roll-up garage doors also save overhead space which can be nice when you have storage space in the rafters of the building. Roll-up doors make it easier to access this space whether the garage door is open or closed.
Overhead garage doors are more energy efficient when compared to traditional sectioned garage doors. This is because there are no horizontal gaps like sectioned garage doors have. You can also add insulation to your roll-up garage door to increase this energy efficiency. Overhead roll-up garage doors are also very durable and have been designed for frequent use. They are a common option for facilities that want a compact garage door that is durable and has fewer things that can fail or cause issues.
Garage Door Replacement in Dallas, Texas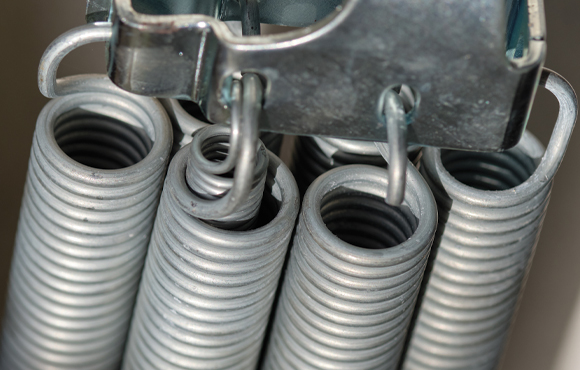 Traditional garage doors can have multiple things that can fail and cause the need for repairs or for complete replacement. Garage door springs can break or get stretched enough that they no longer work. Wheels and rollers can break and the cables that help keep the door even can fray or break. Even vehicles can impact the door and require a total garage door replacement. The Complete Overhead Door team has more than 20 years of experience with garage door replacement and overhead garage door installation in Dallas, Texas.
We have been a family-owned business since we started in Dallas. Dallas and nearby Fort Worth were initially developed as a product of the construction of major railroad lines through the area allowing access to cotton, cattle, and later oil in North and East Texas. Dallas's skyline has twenty buildings classified as skyscrapers, over 490 feet in height. Contact us with your garage door needs, from repairs to replacements to new installations as well.