Garage Door Repair in Rowlett, TX
Many people undervalue their garage doors. Garage doors keep you and your family safe as they are a valuable line of security against possible intruders. A malfunctioning garage door leaves you prone to robberies and pest infestation. Keep your cars and utilities safe by keeping up with the maintenance of your garage door.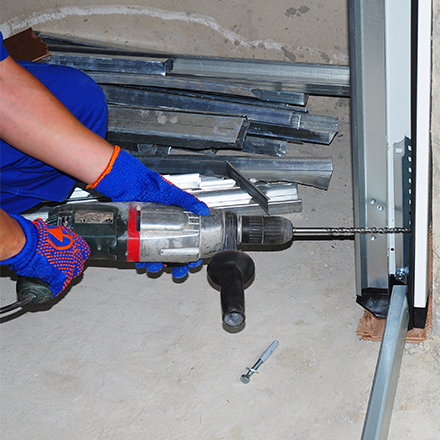 Complete Overhead Door Inc. is a full-service garage door repair and maintenance company proudly serving the Rowlett, TX, community. Our highly trained team has decades of experience working on Rowlett homeowner's garages to ensure their safety. We resolve issues from wear and tear, storm damage, and many others for our customers.
Garage Door Service for Residential Garage Doors and Commercial Roll Up Doors in Rowlett
Rowlett homeowners come to us for several reasons.
Firstly, if you have a gap between your garage door and the ground, it can be a problem. Namely, it will allow rodents and other pests to crawl under your door and make themselves at home. Rodents can chew through wires and spread disease. Plus, you'll have the added expense of getting rid of them. It's best to stay ahead of this problem by taking advantage of our garage door repair services.
Also, many Rowlett homeowners find that their garage door sensors aren't functioning. If you find yourself in this situation, give us a call. Check to see if any nearby items could be preventing the door from closing before reaching out to us. If not, we can realign your sensors so you can rely on them again.
Garage Door Repair in Rowlett, Texas
Rowlett is one of the premier places to live and work in the Dallas area. With a world-class educational system, it is an ideal place to start a family. Plus, there is an influx of startups, making it practical for business owners.
Its location is full of pristine views with a lakeside location. Rowlett is a safe city with a serene atmosphere, hosting many parks and nature observation spots. Plus, it's a quick ride to many vibrant places like Garland and Rockwell.
Complete Overhead Door Inc. is a family-owned and operated business specializing in garage door repair and seeking to help you with your residential or commercial roll-up doors. We know the Rowlett, TX, community like the back of our hand. Plus, we have the skill and experience to fix any garage door problem you have.