Garage Door Repair and Garage Door Service in McKinney, Texas
Get a Free Quote, No-Obligation, and No Hidden Fees
When you think of all the times you use your garage door and the multiple different components used in each opening and closing, it's no wonder your garage door will need some kind of repair or service throughout its lifetime.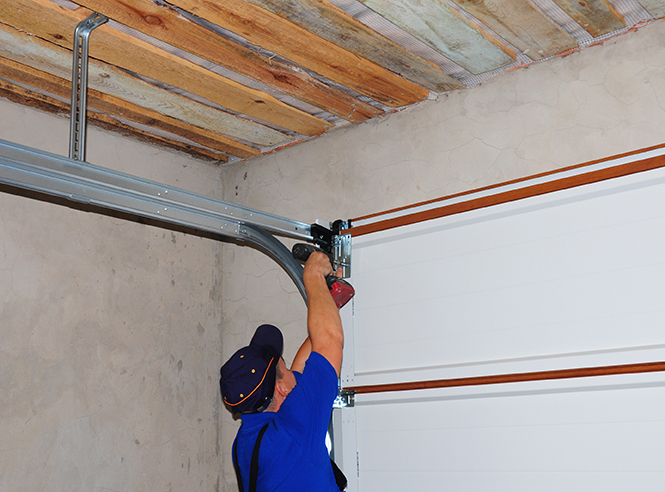 At Complete Overhead Door, we complete many different types of garage door repairs in McKinney every week. We are proud of the reputation we have created as a quality provider of garage door repair and have continuously improved our company to offer the best garage door service with:
Same-day service is available.

We promise to schedule your garage door repair as soon as possible and, in many cases, can schedule same-day service.

Fully stocked vans

. Our technicians will arrive with fully stocked vans ready to complete your McKinney garage door repair in one visit.

Qualified technicians. Our garage door repair technicians have undergone extensive training to locate the source of the problem and correct it quickly and accurately.
Don't hesitate to call us at any time at the first signs of needing garage door repair at your McKinney home. Our technicians have at least five years of experience and are standing by. We're available 24 hours a day!
Coupons for Garage Door Service ›
Residential Garage Door Service for McKinney Homeowners
In almost any situation we've encountered for garage door service and repair, we can tell you that the problem never gets better; it only gets worse and more expensive as it goes on. Think of bent tracks. Once the tracks are out of alignment, the motor must work harder, and more stress is put on the cables. Now your garage door has more problems than just bent tracks.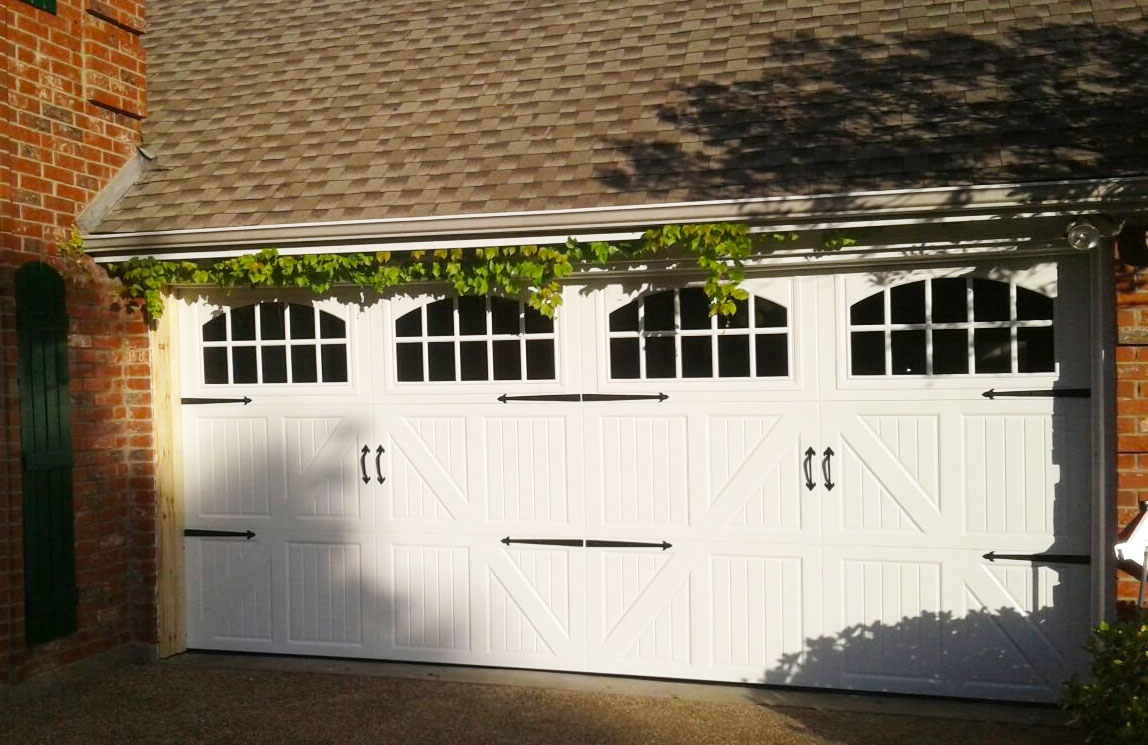 Several things can go wrong with garage doors because of the number of different parts to move, store and hold stationary a heavy garage door. Here are some signs that you might need garage door service in McKinney as soon as possible.
The garage door won't open, close, or gets stuck

Slow to respond to remote or switches

Unusual noises when opening and closing

The garage door has fallen off the tracks

Jerky stops and starts or falls quickly
Some of these issues can be very dangerous, and we never want to see any of our customers or their families in any danger. So, please call us when you notice the signs above or anything else out of the ordinary. Malfunctioning doors, weak or broken cables, and compromised springs can be very dangerous.
McKinney Garage Door Repair
McKinney is the location of the Central Park Campus of Collin College. The college was founded in 1985 as a community college and has since grown to more than 58,000 students. Rebranded in 2007 as a "college," students can now pursue higher education degrees, including bachelor's, master's, and Ph.D.'s, as Collin College has partnered with many universities throughout Texas.